Customers wont get any money back from rental-car tax refund
Posted:
Updated: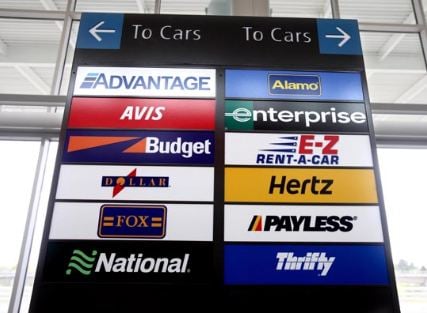 PHOENIX (CBS5) -
Rental car companies across the state have something to celebrate.
They're expected to split up around $150 million, courtesy of a Maricopa County Superior Court judge.
The judge has declared an Arizona rental car tax unconstitutional, and will require that the money collected since 2000, be refunded to rental car companies across the state?
But what about customers who paid the tax in the first place?
They wont get anything and that is not going over well with Valley consumers.
"I think if they want to be ethical about their decision, they need to give it back to actual customers," said Nicole Harraway of Phoenix.
"I think that's unfair," said rental car customer Joe Russell. "If people pay the money they should get the money back."
Phoenix attorney Shawn Aiken represents more than 100 rental car companies.
He told CBS5 that the lawsuit was originally filed on behalf of consumers, but the Arizona Court of Appeals ruled that the lawsuit had to be re-filed on behalf of rental car agencies.
"The reason for that is in 2007 we lost that argument in the Arizona Court of Appeals," said Aiken. "We argued that customers were the ones who should get the refund, however, the Court of Appeals said the taxpayers are the rental car companies, and they're the ones that get the refund."
The 3.25 percent rental-car tax was put in place 14 years ago when Arizona voters approved Prop 302, a ballot measure designed to raise revenue to help build the University of Phoenix Stadium and other Spring training facilities.
It's now up to state lawmakers to come up with the money and give it back.
"Our qualified and strong elected officials will find a solution," said Aiken.
Aiken said that the reason the rental-car tax was overturned is because the Arizona Constitution states that any taxes relating to cars, streets and highways must be used for transportation related purposes, and building stadiums doesn't qualify.
The state is planning to appeal the ruling.
Copyright 2014 CBS 5 (KPHO Broadcasting Corporation). All rights reserved.