CBS 5 Advocate
Airlines may owe no compensation for crew no-shows
Posted:
Updated: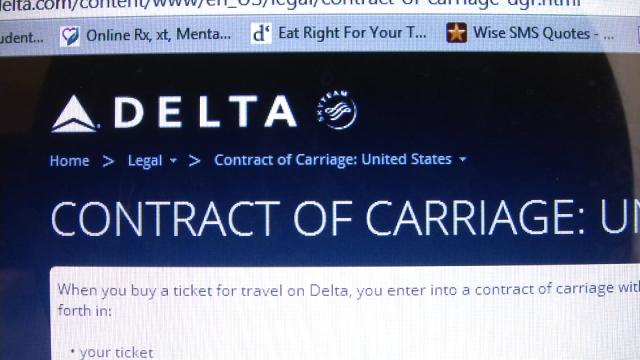 AVONDALE, AZ (CBS5) -
An Avondale woman says Delta stranded her in Minnesota because a pilot never showed up and then wouldn't pay for her hotel overnight.
There are a number of situations where airlines are required to provide compensation for a delayed or canceled flight. But there are also other reasons, like a crew not showing up, where you would think compensation is required and in some cases it isn't.
"I think your practices are unfair," Davina McCleland said.
McCleland was flying with her daughter from Phoenix to Buffalo on Delta Airlines. The flight stopped in Minnesota and McCleland says the departure to Buffalo kept getting pushed back because only one pilot had shown up.
"The Delta agent told us that the flight was canceled because we didn't have a complete crew, we only had just the one pilot," McCleland said.
McCleland says a Delta agent gave her a discount voucher to use at a nearby hotel until her flight left the next morning.
"It would take a percentage off, however, when I called the number, they were not able to help me and also the nearby hotels, they were not accepting it," McCleland said.
McCleland ended up paying $91 for a hotel that night, then flew to Buffalo the next morning. She says the whole experience was a nightmare.
"I've got my 4-year-old, what am I going to do, I'm in Minnesota, I don't know anyone here, I don't know where to go, the hotels are booked up," McCleland said.
McCleland asked Delta to reimburse the $91. She says they told her since the flight was delayed due to crew issues, they would have to respectfully decline her request.
"You're blaming the passenger for the fault of the airline, for their crew, I mean that's their employees, their should be something in their contract," McCleland said.
There is something in Delta's Contract of Carriage on this. Rule 240 regarding flight delays/cancellations states Delta has no liability for shortages of labor. McCleland can't believe an airline doesn't have to pay up, when crews don't show up.
"I would say, you need to compensate, you need to think of families," McCleland said.
Rule 240 or similar is common among all airlines.
In Delta's case, section C-5 only applies to massive labor shortages where many pilots and crews are unable to make it to work due to road closures, bomb threats, and/or other acts of God.
This was an isolated incident involving only one pilot. Delta says they would have compensated McCleland if the one pilot had a flat tire or just overslept, something that was within Delta's control.
But Delta says the pilot in question could not get to Minnesota specifically due to weather delays in the Northeast that day. His flight was unable to make it to Minnesota in time for McCleland's flight.
Airlines are not required to compensate for weather issues. Delta says it did not offer McCleland or other passengers free lodging for the evening. Delta says it offered a discount coupon as a goodwill gesture only.
So, always ask why crews are missing, in some cases, you are on your own for any expenses you incur when crews no-show.
Here are the Contract of Carriages for five major airlines servicing Phoenix:

American/USAirways Airlines
United Airlines
Southwest Airlines
Frontier Airlines
Jet Blue Airlines
Copyright 2014 CBS 5 (KPHO Broadcasting Corporation). All rights reserved.