Arizona residents to vote on access to experimental drugs
Posted:
Updated: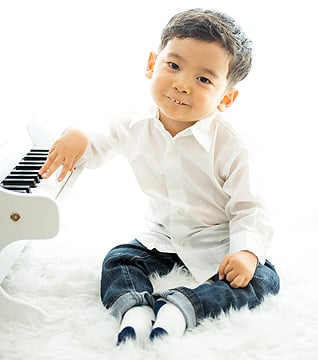 Four-year-old Jayke Collier suffers from a debilitating muscular disease called spinal muscular atrophy. (Source: Collier family photo)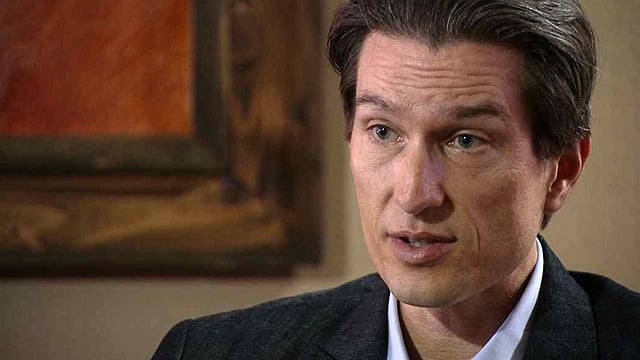 State Rep. Phil Lovas, R-Peoria, sponsored a bill that would allow terminally ill patients or those suffering from a debilitating condition access to drugs still in the testing phase but haven't been fully approved by the FDA. (Source: CBS 5 News)
PHOENIX (CBS5) -
Jayke Collier will turn 4 years old at the end of July. Family pictures and movies show a happy little boy who likes to sing and dance and pal around with his older brother.
The pictures though, don't tell the whole story. Not even half of it.
Jayke suffers from a debilitating muscular disease called spinal muscular atrophy, most often referred to as SMA. He was diagnosed at just 6 months old.
"He's starting to want to do things and say, hey I want to do that too and noticing that he can't," explained father Jason Collier. "He wants to walk like everybody else. He wants to get stronger and were getting to the point where were gonna have to talk to him and explain how he's different from other kids."
Jayke's condition renders him unable to walk or even stand up. He uses a motorized wheelchair to get around and for his parents even the smallest task away from home needs to be planned and managed carefully.
"For something like this, your life changes obviously," Jason Collier said.

Right now, there's no cure for SMA but there are experimental drugs going through FDA testing which show promise.
Because the drug has not completed the FDA approval procedure, however, Jayke would not be able to get access to the drug unless he was one of the very few chosen to participate in clinical trials. Even then, there would be no way to ensure he was getting the drug, as half of the participants in the study would receive a placebo.
The Phoenix-based Goldwater Institute is backing legislation that's being called the "right to try" bill.
Arizona lawmakers approved the measure during the 2014 legislative session and it will appear on the November ballot for voters to decide.
The bill would allow for terminally ill patients or those suffering from a condition with no chance of improvement to gain access to drugs still in the testing phase but haven't been fully approved by the FDA.
The measure would apply only to drugs that have passed the first of three FDA testing phases.
"These are people who don't have time to wait for drugs to come to market. The FDA approval process can take five, 10 or 15 years for some drugs," said Arizona State Rep. Phil Lovas, R-Peoria.
Lovas sponsored the bill in the Arizona House.
"In my belief this is a bill that will save lives," he said. "By no means is this a guaranteed solution for anybody but it is an opportunity to break down a regulatory barrier."
The measure has already gone into effect in Louisiana and Colorado, where Jayke and his family live. The Missouri Legislature also passed the bill and it now awaits the governor's signature.
While the bill gives families state approval to access experimental drugs, there's no mandate that pharmaceutical companies have to comply with requests. In fact, if those companies were to provide medicines that have not been approved by the FDA, it could leave them in perilous standing with the federal government.
"We're hopeful that once we get this in place the federal government will stand down and will not challenge it legally like they've done with marijuana in Colorado and Washington," Lovas said.
"It's a good states' rights issue for Arizona in terms of projecting and saying to the country this is something that's important to us and giving people the opportunity to save their own lives is important," he said.

Jason Collier is hoping to get an experimental drug for Jayke that is in development by a California pharmaceutical company.
"It doesn't mean it's going to be a true cure or treatment, we don't know that until the end of clinical trials but in terms of making educated risk for Jayke, that's something with that particular drug I'd be willing to do," Jason Collier said.
"One day we just hope he can stand, and we see continual improvement in his condition."
Copyright 2014 CBS 5 (KPHO Broadcasting Corporation). All rights reserved.