Moving company allegedly scamming customers caught in the act
Posted:
Updated: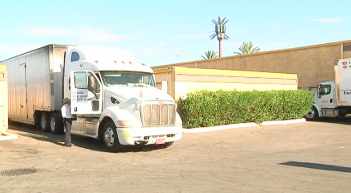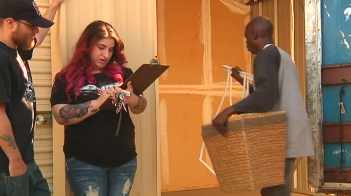 TEMPE, AZ (CBS5) -
When a couple movers pulled into a storage facility off McClintock and Apache Wednesday morning they had no idea who'd be waiting.
J.J. Stroh is the Senior Investigator for Arizona Department of Weights and Measures. He told CBS 5 American Professional Transportation has been on his radar for years.
Today's case is the latest. Alissa McVey arranged her move from Cincinnati in early June.
"I originally booked through Moving APT. Then it got contracted out without my knowledge to Most Valuable Movers but they've gone by a couple different names," said McVey.
She knew something was wrong shortly after the movers loaded up her stuff and tacked an extra grand onto the bill.
"The driver started yelling at me and I said let me call the booking agency. He said are you going to call people and lie to them. You're a liar. Why can't you just pay the money," said McVey.
Just to get her stuff to Tempe McVey agreed to pay and with Stroh's help the movers say things her way.
Both movers declined to give comment on the situation.
The pair was expected to make six additional deliveries across the Valley Wednesday. Stroh planned to tag along on all of them. He's confident those customers had also been scammed.
Copyright 2014 CBS 5 (KPHO Broadcasting Corporation). All rights reserved.