DO NOT PUBLISH: Valley photographer captures pain of PTSD in latest project
Posted:
Updated: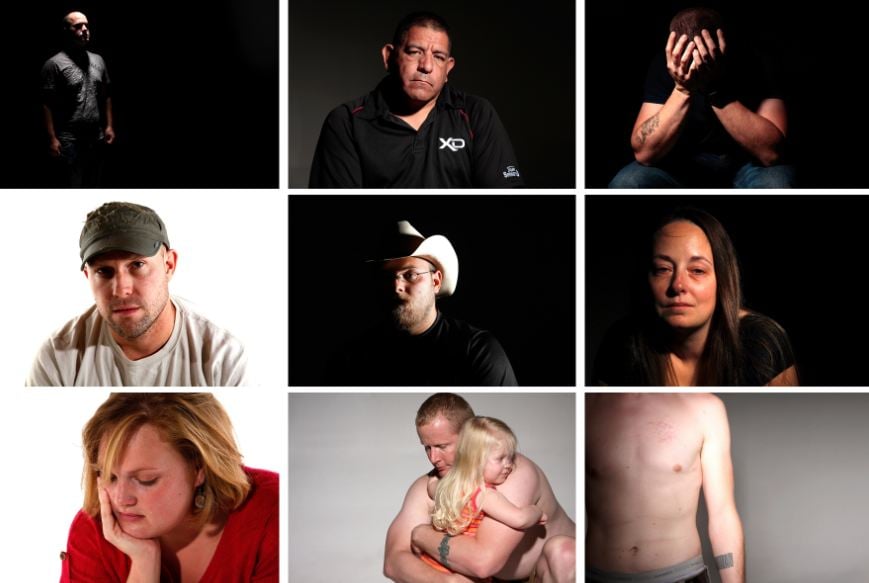 PHOENIX (CBS5) -
After seeing so many of his friends and family struggle, Valley veteran and photographer Christopher Oshana decided to shine a light on the tough topic of post-traumatic stress disorder.
After a career in the military, Oshana started taking photos seven years ago. His most recent project may be his most personal - and most powerful.
"It is a war wound that nobody sees," Oshana said.

While he hasn't experienced PTSD, photographer and navy veteran Christopher Oshana knows what it's like to come back after serving.
"They don't want to be alone," Oshana said. "When they go to a restaurant they don't want to sit with their backs facing the doorway."
Oshana decided to capture the emotions of PTSD through his craft. He talked with friends, family, and total strangers - 13 veterans in all.
"He was out on patrol with his unit and watched his best friend step on a land mine and get blown up," Oshana said, referring to a veteran in one of his photos.

"She was raped by a veteran, also while on deployment in Iraq," he said of another.

Oshana - who also works as an army recruiter - said he hopes people realize the invisible scars these brave men and women carry with them, and that no sacrifice is too small.
"They don't want to go to the VA, but they want to talk. They don't want to got the hospital, they just want to talk," Oshana said.
If you would like to see the photos Oshana took in person, contact him at: https://www.facebook.com/pages/Sea-Sands-Photography/151637644902578.
Copyright 2014 CBS5 (KPHO Broadcasting Corporation).All rights reserved.