D'backs Shut Down By Cleveland
Posted:
Updated: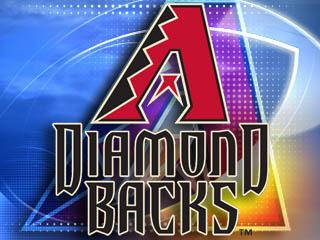 A night after playing one of the longest games in team history, the Cleveland Indians needed Corey Kluber to pitch deep into the game to protect their depleted bullpen.
Kluber did, though it had nothing to do with necessity. He tries to do that every time he takes the mound.
Kluber gave Cleveland a much-needed quality start, pitching seven effective innings to help the Indians beat the Arizona Diamondbacks 6-1 on Wednesday to end a four-game losing streak.
The Indians ran through their bullpen in a 14-inning game the night before Kluber (7-5) gave them a lift with another strong interleague effort, allowing four hits while striking out eight.
"Obviously, we played a long game last night, but I don't think I put any more pressure on myself to go deep in the game as I normally would," Kluber said. "That's what I'm trying to do every game, go as deep as I can."
Early run support helped.
Michael Brantley homered and had two RBIs against Chase Anderson (5-3), sending the rookie to his third straight loss after opening his career with five consecutive wins.
Yan Gomes also homered for Cleveland, and Michael Bourn had a pair of triples among his three hits. Jason Kipnis also had two doubles for the Indians, who had 10 hits.
"We didn't score in bunches, but scored one and then we scored two," Indians manager Terry Francona said. "We kept after it. I thought we had good at-bats throughout the lineup."
Both teams needed their starters to go deep into the game after Tuesday night's marathon.
Arizona won 9-8 on Aaron Hill's single in the 14th inning after both teams emptied their bullpens in a game that lasted 5 hours, 32 minutes, matching the longest game in Chase Field history.
Cleveland's bullpen had pitched 20 of the 41 1/3 innings in the previous four games, so the Indians really needed a good outing from Kluber. And he delivered.
After giving up a pair of hits to start the first inning, Kluber limited Arizona's chances, allowing one runner to reach second base over the next six innings.
Kluber improved to 6-0 with a 2.28 ERA in six career interleague starts. He also lined a single to left in the fourth inning for his first career hit.