THE STRAIGHT STORY
Resident: Drones peeping in on my neighborhood
Posted:
Updated: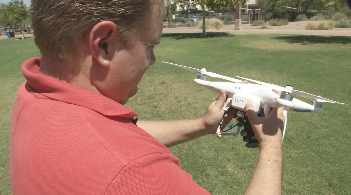 (Source: CBS 5 News)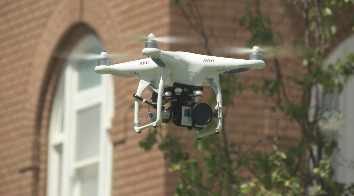 (Source: CBS 5 News)
PHOENIX (CBS5) -
One Valley woman says drones are peeping in on her neighborhood and the video taken by an onboard camera is available online.
Darlene Justice first spotted the video of her neighborhood from a drone's perspective on YouTube.
"People don't realize how clear these pictures are," Justice said. "It's not like the grainy photographs of the robbers taken at Circle K. These are spot on, clear, high-definition pictures."
Justice said she's concerned about privacy. Then she found another video of a drone making a hard landing at Papago Park.
She said her other concern has to do with commercial and private aircraft flying low to land at night.
Justice wrote a letter asking her mayor and City Council to investigate whether taking the videos was OK.
CBS 5 News did some fact-checking and discovered flying a drone is perfectly legal, but attorneys said the gray area comes when you start filming or recording with one of the drones.
"If you were to actually get an image of somebody, for instance, sunbathing in a private area of their backyard - whether you intended to or not - there are some criminal statues that could apply and you would need to be very careful about that sort of thing," attorney James Arrowood said.
Arrowood said the key is not violating a person's privacy, regardless of how or where you're shooting
"This would apply if you're in a palm tree or you're in a drone," he said.
Copyright 2014 CBS 5 (KPHO Broadcasting Corporation). All rights reserved.