Neighbors concerned over proposed PPD precinct redistricting
Posted:
Updated: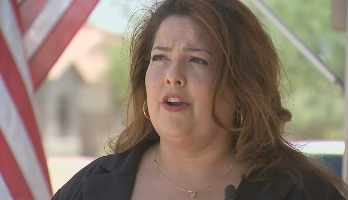 Jennifer Nelson, the president of the Laveen Association of HOAs. (Source: CBS 5 News)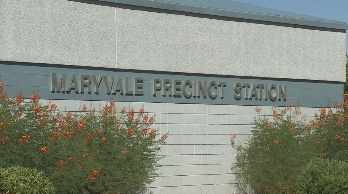 (Source: CBS 5 News)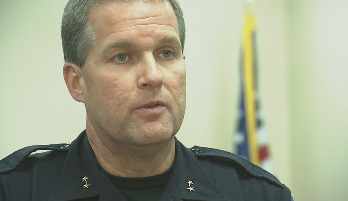 Phoenix Police Commander Michael Kurtenbach (Source: CBS 5 News)
LAVEEN, AZ (CBS5) -
The Phoenix Police Department has proposed changes that would reconfigure the boundaries of its precincts.
Under the proposal, the Center City Precinct would merge with the Mountain View Precinct and the Maryvale and Estrella Mountain precincts would combine.
"It's a grave concern because I believe it's a wrong decision in response to a multi-layered budgetary issue," said Jennifer Nelson, the president of the Laveen Association of HOAs (home owners' associations.) Nelson says the merging of the precincts could lead to slower response times and more crime.
"For a community that's looking to change its image and improve its image, this is going to be devastating," she said.
"If, for instance, Maryvale experiences an incident where our officers are drawn up into that area, we'll have less officers here," said block watch captain Wendy Ensminger. "They're masking what the problem is."
Commander Michael Kurtenbach says the changes are necessary because the department is down more than 500 officers since its peak.
"I think the reality is nobody wants to do this plan. This is less than ideal. In a perfect world, we would have more officers. We would maintain our current deployment. But ultimately, we're over 500 officers positions down. So we have to do something. Maintaining the status quo is not an option," he said.
Kurtenbach also points out the proposed Estrella/Maryvale combined precinct will not mean a closure of the Estrella building, which was built in 2010. One squad will still be stationed at the Estrella location and two others would be stationed at the Maryvale location.
Joe Clure, the president of the Phoenix Law Enforcement Association, said officers don't have proper backup and redistricting could make that worse.
"This is essentially an act of desperation," Clure said. "It doesn't change the population of the city; it doesn't change the amount of radio calls we receive or crime that occurs."
"We get calls in our office that people are waiting a couple of hours when someone break into their home," said public safety committee chair councilman Michael Nowakowski. He said the solution isn't redistricting, it's hiring more officers, which has a price tag.
"Bring back maybe a food tax if the residents out there want to vote on it," he said.
Copyright 2014
CBS 5
(KPHO Broadcasting Corporation). All rights reserved.