Retired Marine Corps Sgt. John Lavazza discusses troops in Iraq
Posted:
Updated: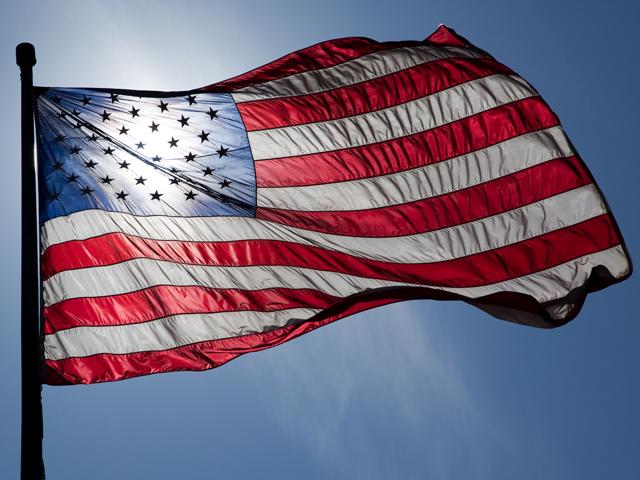 © CBS 5 News
PHOENIX (CBS5) -
In an attempt to offer balance to the many politicians who have been offering their opinions on what should be done in Iraq, Start Smart CBS 5 Morning News invited retired Marine Corps Sgt. John Lavazza as a guest on the show.
He served two tours in Iraq, and despite now being 90 percent disabled, he said he would like to go back and help stop a civil war before it starts.
Here's a transcript of his conversation with CBS 5 News' Pat McReynolds.
McReynolds: "We have heard from many politicians who have given their opinions about needs to be done as Iraq continues to destabilize. But we thought a more poignant perspective would be from a man or woman who actually served time on the ground in Iraq and for that we are joined by Anthony Lavazza who has just retired as a sergeant in the Marine Corps. So Sgt. Lavazza, first of all, thank you so much for being here this morning."
Lavazza: "Oh, no problem."
McReynolds: "I want to ask you the first questions. As you watch what is happening in Iraq where you served two tours and fought very hard to keep that country stabilized, to see what is happening now, how does that affect you?"
Lavazza: "It's very disheartening and discouraging. We worked so hard for what we were told to do. Ten years, to reach this goal. We reached it, and now it's just gone."
McReynolds: "That's got to be so frustrating. But it's not as if you feel like what we had done over there didn't do its job. The problems now, you feel, developed since we left Iraq. Correct?
Lavazza: "Yes. We set them up for success. We set all of the Iraqis up for success, and it's like I was telling you earlier. It's a tough answer because we gave them so much. But it's like, when do you let them go on their own."
McReynolds: "When you think about the possibility of sending American troops back on the ground to potentially die for this fight again, is that something that you would be willing to do, is that something that you yourself want to do?"
Lavazza: "Oh of course. I would go back there in a heartbeat."
McReynolds: "Why do you say that?"
Lavazza: "I believe we did a lot of good for the civilians there. It's like I was saying earlier, they are civilians there just like the civilians here. They just want to go back to their lives. And I think everyone should be free to do that."
McReynolds: "Is there any more good we can do? And at what cost?"
Lavazza: "It's hard to say. If we keep helping them, are they ever going to be able to stand on their own? That's one thing my buddies and I always talked about. By going over there to Iraq and Afghanistan, we're keeping the fight there and not here."
McReynolds: "But when you talk to your buddies about this and other veterans, do you talk about the possibility of losing tens, hundreds of lives and is it worth it to fight over there?"
Lavazza: "You know, we actually don't talk about how many lives are lost. And we all think that, at least all my Marine friends and we are eager to go and want to go. That's why we enlisted."
McReynolds: "That's very interesting and obviously all options are on the table right now. Sgt. Lavazza, thank you so much for being here and giving us your perspective this morning."
Lavazza: "No problem."
Copyright 2014 CBS 5 (KPHO Broadcasting Corporation). All rights reserved.