Two teens spend weekend locked up alone at Douglas County courthouse
Posted:
Updated: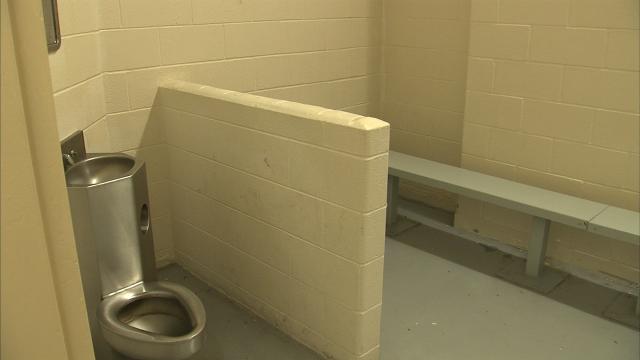 DOUGLAS COUNTY, GA (CBS46) -
Saying he is angered and embarrassed, the sheriff of Douglas County has launched an investigation into how two teens were left locked up alone in holding cells at the courthouse for nearly three days.
"As a law enforcement agency that taps itself as a professional agency, I'm as embarrassed today as I can possibly be," said Sheriff Phil Miller.
Miller said the teens, 16 and 17 years old, had appeared before a judge on Friday afternoon. They were taken to the holding cells, awaiting transport back to the youth detention center. The sheriff said deputies failed to notice the teens and left for the weekend.
The cells had a sink and toilet but the teens had no toilet paper or food for nearly three days.
"Nobody that works in security is supposed to leave that building at night without checking the cells, and it's not a hard job to do," said Miller.
The sheriff also said there is a color-coded system that alerts deputies. He said security officers should have noticed red lights that indicate a cell is locked and someone is inside.
"We, not following our policy, allowed this to happen and we're wrong," said Miller. "We're going to do everything in my power to correct it."
Deputies discovered the teens locked up when they returned to work Monday morning. The sheriff said the teens were OK but hungry.
Investigators have questioned up to ten deputies. The sheriff said pending the outcome of the investigation, he will take appropriate action, including firings if necessary.
"Thank God nothing more serious than what happened went wrong," said Miller. "If I were the parents or the family of these children, I'd be looking at the sheriff to make sure this never happened again, and I'm going to make sure that it doesn't."
Copyright 2014 WGCL-TV (Meredith Corporation). All rights reserved.