UPDATE
Suit challenges Arpaio business raids
Posted:
Updated: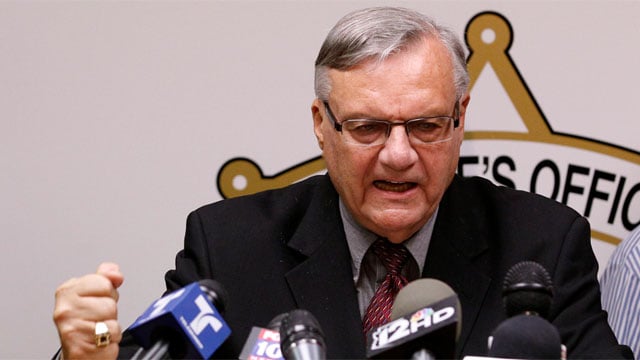 Maricopa County Sheriff Joe Arpaio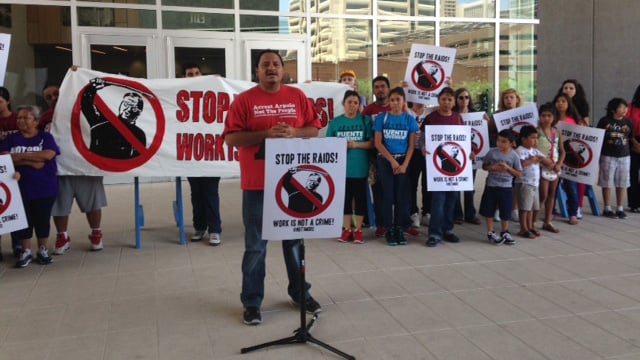 (Source: CBS 5 News)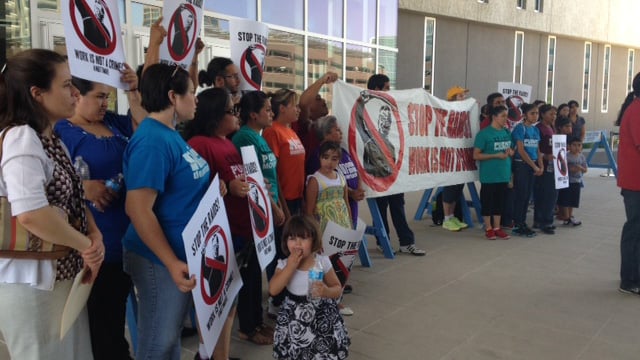 (Source: CBS 5 News)
PHOENIX (AP/CBS5) -
Immigrant rights advocates are challenging business raids by an Arizona sheriff's office that have led to the arrests of immigrant workers on charges of using fake or stolen IDs to get jobs.
A lawsuit filed Wednesday on behalf of two of the arrested workers alleges hundreds of immigrants living in the U.S. illegally have been singled out in such cases, while only a small number of employers have had court cases brought against them on illegal hiring allegations.
The suit requests a permanent injunction preventing Maricopa County from enforcing two Arizona statutes against undocumented workers. It also seeks to expunge the records of plaintiffs who continue to face discrimination as a result of their felony convictions.
"Arpaio tries to say he stands for law and order but he violates the law more often than he enforces it," said Carlos Garcia of Puente, an organizational plaintiff in the case.
Arpaio didn't comment directly on Wednesday's lawsuit, but he vowed his raids will continue because they confront identity theft.
He drew no distinction between people who steal identities for the purposes of taking other people's money and those who use fake or stolen IDs to get jobs.
The agency has conducted 83 raids since a state law took effect in 2008 that prohibits employers from knowingly hiring immigrants living in the U.S. illegally.
Supporters of the raids said the law helps combat identity theft.
The suit comes almost five years to the day from when Katherine Figueroa brought national attention to Arpaio's raids through a YouTube plea to President Obama after she witnessed both her parents being arrested at a raid on live television.
Other plaintiffs in the case include Phoenix resident Guadalupe Arredondo and the Rev. Susan Frederick-Gray.
Copyright 2014 Associated Press. All rights reserved. CBS 5 (KPHO Broadcasting Corporation) contributed to this report.