UPDATE
Phoenix council passes higher downtown parking rates
Posted:
Updated: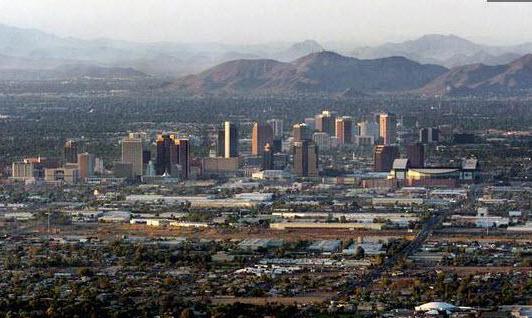 PHOENIX (CBS5) -
The Phoenix City Council has given the green light to several projects aimed at saving the city's budget.
In order to close a $38 million budget gap, the city will now impose several increased fees on parking, senior centers and your water bill.
The council approved three measures at its meeting Wednesday afternoon including raising the senior center membership fee from $10 to $20 and instituting variable rate pricing on downtown parking meters.
The city's roughly 1,800 meters currently charge $1.50 an hour and are free after 5 p.m. and on holidays and weekends. The rates will soon be between $1.50 and $4 an hour in parts of downtown, and the rates will fluctuate depending on how busy the downtown area is with special events at venues like Chase Field and U.S. Airways Center.
"I think if the city wants a lot of people to come downtown, that could be a problem for the average person," said attorney Jeff Duvendack.
Prices would be highest during games, concerts and other major attractions and events.
"In our economy, people just haven't bounced back. People are still struggling to make it work. Raises aren't coming like they used to. People are working with lower incomes. I don't think now is a good time," said Rhonda Newman, who works downtown.
City spokesman Matthew Heil said the higher rates will increase turnover and allow more people to find a space.
It will also generate an extra $1 million to $2 million a year, Heil said.
"One of the challenges we've seen is that people who want to use a restaurant or go to coffee shop can't find parking," said Heil. "For short-term errands, this is really going to help them."
The proposed parking meter increase is comparable to other major city rates. Parking meter rates in Seattle are $4 per hour, in Los Angeles are $5 per hour and in San Diego and Boston are $1.20 per hour.
Council members also passed a new tax residents will see on their water bills. Starting July 17, the city will add a $1.50 "city service tax" on most bills.
The council's vote comes a day after the city's park board approved several proposals to help close the budget.
Adults will pay more for membership fees at recreation centers. Sports leagues will now pay a fee to use fields at local parks, as well as a fee for field lighting.
All the measures approved Tuesday and Wednesday are expected to raise $11 million a year.
The measures are part of the city's shared solutions approach to the budget woes that also included employee pay cuts and concessions.
Stay with cbs5az.com and CBS 5 News for updates on this story.
Copyright 2014 CBS 5 (KPHO Broadcasting Corporation). All rights reserved.