Homework needed before hiring AC companies
Posted:
Updated: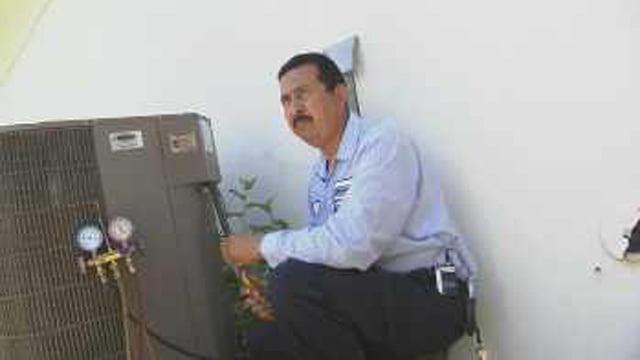 (Source: CBS 5 News)
PHOENIX (CBS5) -
It's been a busy week for air conditioning repair crews across the Valley.
"When you have the kind of heat we're having, the AC units tend to work 24-7 non-stop," said AC repair technician Jose Felix.
For the next four months every AC unit across the Valley is in danger of breaking down, according to local experts.
But how do you know which company will do the job right, at the right price - and which companies are a little shady when it comes to quality and customer service?
Mike Donley is president of the Valley's Donley Service Center, which has an A-plus rating with the Better Business Bureau of Arizona.
"In this world nothing is free, and typically super low costs gets you super low quality," said Donley. "
Here's a list of five more AC companies that have A plus ratings with the Better Business Bureau.
Air Standards in Phoenix.
McCalls Quality Services in Mesa.
Comfort World AC and Heating in Scottsdale.
Jem Air Conditioning in Peoria
Dunrite Air Conditioning in Gilbert.
Here's a list of the five AC companies with an "F" rating from the BBB.
Sims Air Conditioning and Heating in Mesa.
Sun Energy in Phoenix.
Fountain Hills Air Conditioning
Leading Edge Air Conditioning in Chandler.
Sooner Heat and Air in Goodyear.
Felicia Thompson with the BBB recommends everyone do there homework before hiring any contractor or AC repair company.
She suggests visiting to websites -the Arizona Registrar of Contractors- to make sure the company is licensed, and the BBB site -to get some background on the company
"We have so much info. for free that talks about who company, like how long they've been in business, how many complaints do they have, how do they respond to complaints," said Thomspon. "It's so crucial to know who you are doing business with before they come in."
Copyright 2014 CBS5 (KPHO Broadcasting Corporation). All rights reserved.