UPDATE
Phoenix woman shot on Seattle campus released from hospital
Posted:
Updated: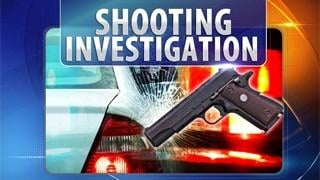 SEATTLE (CBS5/AP) -
A 19-year-old woman who was severely wounded in last week's fatal shooting on the Seattle Pacific University campus has been released from a hospital.
Harborview Medical Center spokeswoman Susan Gregg said Sarah Williams was discharged Friday.
Williams is one of three people shot at the school last week.
One person died and the other has been released from the hospital.
The gunman has been charged with pre-meditated, first-degree murder and could face life in prison.
Williams issued a statement Tuesday night:
"I would like to thank everybody for the incredible outpouring of prayers and support that have been sent to my family and me since the events of last week. I know there is a lot of concern for my health and well being, so I'd like to take this opportunity to let everybody know that I am healing and getting stronger. The doctors and hospital staff at Harborview Medical Center have been fantastic and they are taking excellent care of my family and me.
"While every day brings improvement, I have a long way to go for full recovery. During that time, I truly do wish that everyone please respect my privacy and that of my family. We are interested in only one thing: being together and getting through this.
"My family and I send our love and prayers to the other victims and to Paul Lee's family. Also, my heartfelt gratitude goes out to everyone here in Seattle, from the staff and my fellow students at Seattle Pacific University, to my roommates and friends, the police, to everyone here at Harborview and to the friends back home in Phoenix who are doing everything they can do to help me and my family. It means a great deal for me to know that there are so many wonderful people in this world who care, and I cannot thank you enough."
Click here for Williams' support page.
Copyright 2014 CBS 5 (KPHO Broadcasting Corporation). All rights reserved. The Associated Press contributed to this report.