Rattlers hold off Thunder, 70-59
Posted:
Updated: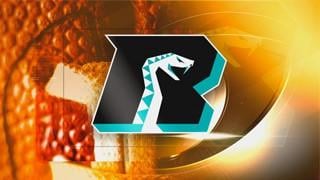 © cbs 5
PHOENIX (CBS5) -
The Arizona Rattlers had to dig deep Friday night to remain the best team in the Arena Football League, holding off the improving Portland Thunder, 70-59, at the Moda Center in Portland, Oregon.
With the victory, the world champions matched the best start in AFL history, set in 2002 by the San Jose SaberCats. The Rattlers have won 16 straight games, dating back to last season. The team already had wrapped up a first-round playoff game last week with a victory over the SaberCats.
Arizona (12-0), which rolled to a 61-32 victory in last month's meeting, found the going much tougher this time around against the first-year franchise. Portland (3-9) scored on the game's opening possession, lead by as many as 13 points in the second quarter (20-7) and was still was in the game until Arizona defense back Allen Chapman stepped in front of a Danny Southwick pass and returned it for a touchdown, giving the Rattlers a 70-53 lead with 52 seconds left.
The Thunder answered with a 33-yard touchdown pass from backup quarterback Darron Thomas to wide receiver Jamar Howard, but Thomas, the former University of Oregon standout, injured his right knee on the play. Southwick came back into the game to attempt a two-point conversion, but his pass fell incomplete. Arizona recovered the onside kick attempt and ran out the clock.
Rattlers quarterback Nick Davila returned to the starting lineup and turned in a solid performance, completing 28 of 43 passes for 277 yards and eight touchdowns. He did throw his seventh interception, however -- still the fewest in the League -- late in the first quarter. Davila had missed the first start of his AFL career last week against San Jose after his father passed away one day earlier, but the fifth-year player came off the bench in the second half and threw four touchdown passes to spark his team. Davila now has thrown for 3,111 yards and a League-best 89 touchdowns through 12 games.
Despite playing with an injured index finger on his throwing (right) hand, Southwick had a much better outing than he did in Week 9, when he was intercepted three times by Arizona defensive back Marquis Floyd and sacked four times – three times by defensive end Cliff Dukes. With improved protection from his offensive line, Southwick, the stepson of TV and radio host icon Larry King, was able to complete 17 of 32 passes for 253 yards and five touchdowns. He was intercepted twice.
Two of the Thunder's wide receivers, Alvon Robinson and Eric Rogers, had almost identical performances. Robinson caught seven passes for a game-high 120 yards and two touchdowns, while Alvon Robinson made seven catches for 120 yards and a pair of scores.
With wide receiver Maurice Purify still out with an injury, Kerry Reed led the way for the Rattlers with nine catches for 90 yards and three touchdowns. Rod Windsor, who came into the game with a team-high 25 touchdown catches and 944 yards, grabbed five passes for 54 yards and two scores.
Arizona offensive lineman Michael Huey got in on the action on the second play of the fourth quarter when he caught a pass from Davila and rumbled 11 yards for a touchdown – only his fourth catch of the season, his third for a touchdown. Defensive end Cliff Dukes also found the end zone when he returned a fumble, his second of the season, five yards to give the Rattlers a 21-20 lead with 10:22 left before halftime.
Arizona, the AFL's only remaining undefeated team, returns to action next Saturday to play the San Antonio Talons at the Alamodome in San Antonio, Texas.
Score by Quarters 1 2 3 4 Score
Arizona 7 28 14 21 70
Portland 13 20 13 13 59
Copyright 2014 CBS 5 (KPHO Broadcasting Corporation). All rights reserved.