AZ patients can look up hospital costs, rankings
Posted:
Updated: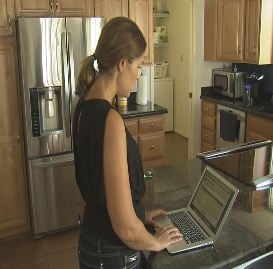 PHOENIX (CBS5) -
Arizona is one of only six states nationwide with a hospital data base that can tell you how much every medical center in the state charges for a hip replacement, knee surgery, childbirth and other procedures.
It will also tell you where patients are more likely to die after a heart attack.
The only problem - not a lot of Arizonans use it.
The hospital compare website officially launched last year, but just this week, it was updated with new data and a more user friendly interface.
Consumers can see how hospitals rank when it comes to patient safety, quality of care, specific surgical procedures, and cost.
Will Humble is director of Arizona's Department of Health Services.
"It really arms consumers with the kind of information they need to negotiate better," said Humble. "Just like knowing the dealer cost on a car, it helps you a lot in your negotiations because you know what the costs are, so you know what their profits are. The same thing goes for hospitals."
The median charges for having a baby at Banner Boswell Medical Center in Sun City are about $25,000.
At The Mercy Gilbert Medical Center it is around $9,400.
Phoenix mom Susan West is facing possible back surgery.
West recently looked at the site and told CBS5 that she found a lot of information she can use.
"It's such a big decision and its scary to think about surgery," said West. "I feel like the more information you have the better." Something that also helps you understand outcomes and quality is extremely important."
The AZ Hospital Compare database is available by going to http://pub.azdhs.gov/hospital-discharge-stats/2012/index.html
Copyright 2014 CBS 5 (KPHO Broadcasting Corporation). All rights reserved.