UPDATE
Report: 1,700 in-need AZ veterans not on any wait list
Posted:
Updated: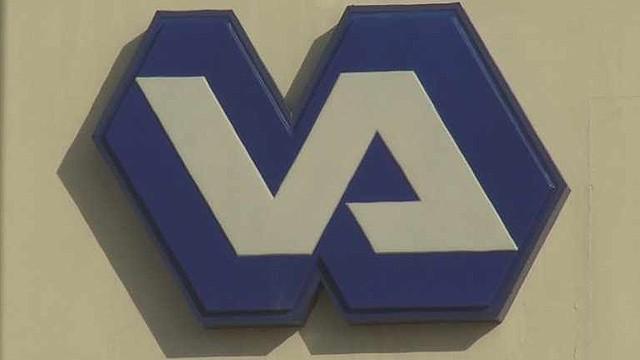 PHOENIX (CBS5) -
An interim report released by investigators looking into serious allegations at the Phoenix VA has found multiple patient wait lists and scheduling practices that violate VA policies.
The VA Office of Inspector General (OIG) released its first official report since the review began last month. [Click here to read the report (PDF)]
The review has found veterans in Phoenix have waited an average of 115 days for their first primary care appointment. The Phoenix VA had reported the wait was only 26 days.
The investigations show that discrepancy is because veterans waiting for an appointment were not put on an official list.
Among the allegations are that patients were dying on secret wait lists and that there was gross mismanagement by mid- and upper-level staff.
According to the OIG's report summary, "Allegations at the Phoenix HCS include gross mismanagement of VA resources and criminal misconduct by VA senior hospital leadership, creating systemic patient safety issues and possible wrongful deaths."
The interim report verified that delays in the care negatively impacted the quality of care, but it did not include information on whether those delays resulted in the death of any veteran.
The OIG is recommending the VA secretary take "immediate action" to provide care for the 1,700 in-need veterans that were identified as not being on any wait list, and the organization is asking for a review of all existing wait lists at the Phoenix VA Health Care System to identify veterans who may be at the greatest risk because of the delay in healthcare.
This reportedly isn't just a problem in Phoenix. Forty-two VA Medical Centers are now under investigation.
They're expected to initiate a nationwide review of veterans on wait lists and recommend the VA secretary direct the Health Eligibility Center to run a nationwide "new enrollee appointment request" report to ensure all veterans have received appropriate healthcare or are shown on the facility's electronic waiting list.
The OIG said it will make recommendations in the final report and ask the VA secretary to submit target dates and implementation plans.
U.S. Sen. John McCain, R-AZ, appeared on CNN Wednesday morning and was asked whether VA Secretary Eric Shinseki should resign.
"I think it's reached that point. I wasn't going to call for it. I was waiting for the hearing that's going to take place very soon, but this keeps piling up. It can't be isolated. The Phoenix VA is not an island," McCain said.
McCain held news conference Wednesday afternoon at his Phoenix office to discuss the report. Afterward, he released this statement:
"I am deeply troubled by many of the findings in the interim report released today by the VA Inspector General on allegations of gross mismanagement and neglect at the Phoenix VA Health Care System (PVAHCS).
"The report details delays in care and manipulation of record that are 'systemic throughout' the VA. It finds that VA officials in Phoenix may have misreported data to headquarters to cover up wait times, which averaged 115 days for initial primary care appointments. The IG reports that it has 'received numerous allegations daily of mismanagement, inappropriate hiring decisions, sexual harassment, and bullying by mid- and senior-level managers' - allegations which must be fully investigated and, if validated, prosecuted to the fullest extent of the law.
"Most disturbing may be the report's finding that some 1,700 veterans waiting for primary care appointments were never placed on the VA's electronic wait list. According to the IG, 'these veterans continue to be at risk of being forgotten or lost in Phoenix HCS's convoluted scheduling process.' It is totally unacceptable for our veterans to be 'forgotten or lost' by the VA.
"The IG's report today tells a far different story than the one I received yesterday (Tuesday) in a letter from Secretary Shinseki responding to an inquiry I made regarding these allegations last month. In his letter, Secretary Shinseki writes that since the new Phoenix VA leadership took over in 2012, 'they initiated consistent application of VHA's current national standard policy and use of the Electronic Waiting List (EWL).' It is alarming that Secretary Shinseki either wasn't aware of these systemic problems, or wasn't forthcoming in his communications with Congress about them. Either way, it is clear to me that new leadership is needed at the VA.
"For these reasons, I believe that now is the time for Secretary Shinseki - a career soldier, a Vietnam combat veteran and a man whose career of service I have long admired - to step down from his post.
"Under new leadership, the VA must get to truth of these allegations, holt to account those responsible, institute far-reaching reforms, and begin to restore the confidence of the veterans it was established to serve. It is also time for any and all credible criminal allegations uncovered by the IG to be reviewed by the Justice Department for investigation."
Other leaders of Arizona's congressional delegation also called on Shinseki to resign.
"The fact that 1,700 veterans were kept on unofficial records lists in order to conceal lengthy wait times and manipulate data is disgraceful, despicable and dangerous," said Rep. Paul Gosar, R-AZ. "At least 40 veterans likely died waiting for treatment at the Phoenix VA and I will not stand for this abuse and lack of care for our nation's heroes."
"I am absolutely outraged at the findings released today following the Veterans Affairs' investigation of the Phoenix Health Care System," said Rep. Ron Barber, D-AZ. "It is time for a change in VA leadership. I call on Secretary Shinseki to step down immediately. We must provide our veterans with the best in care and services and that begins at the top."
"I have called on the VA staff to contract with community partners in Arizona who are ready and willing to provide appropriate mental health and physical health services to our nation's and our state's veterans," said Rep. Kyrsten Sinema, D-AZ. "I have asked local providers to contact my office. We've asked the VA to start working with these local groups and get veterans the care they need right now."
"I am outraged by the attitudes of those who stood in the way of providing our veterans the answers they deserved," said Rep. Matt Salmon, R-AZ. "For weeks, those who sought the truth for our nation's veterans were accused of inventing "conspiracy theories" and "fake scandals" for the purpose of political gain. This behavior is disgusting and unacceptable. Is there anything proponents of this administration won't defend? This failure of leadership and lack of accountability must come to an end."
Shinseki issued this statement after the interim report was released:
"I respect the independent review and recommendations of the Office of Inspector General (OIG) regarding systemic issues with patient scheduling and access. I have reviewed the interim report, and the findings are reprehensible to me, to this Department, and to Veterans. I am directing that the Phoenix VA Health Care System (VAHCS) immediately triage each of the 1,700 Veterans identified by the OIG to bring them timely care.
"I have already placed the Phoenix VAHCS leadership on administrative leave, and have directed an independent site team to assess scheduling and administrative practices at the Phoenix VAHCS. This team began their work in April, and we are already taking action on multiple recommendations from this report.
"We will aggressively and fully implement the remaining OIG recommendations to ensure that we contact every single Veteran identified by the OIG. I have directed the Veterans Health Administration (VHA) to complete a nation-wide access review to ensure a full understanding of VA's policy and continued integrity in managing patient access to care. Further, we are accelerating access to care throughout our system and in communities where Veterans reside.
"It is important to allow OIG's independent and objective review to proceed until completion. OIG has requested that VA take no additional personnel actions in Phoenix until their review is complete."
[Click here for the VA hotline]
Stay with cbs5az.com and CBS 5 News for updates on this developing story.
Copyright 2014 CBS 5 (KPHO Broadcasting Corporation). All rights reserved.
UPDATE

Report: 1,700 in-need AZ veterans not on any wait list

More>>

Thursday, April 9 2015 5:44 PM EDT

2015-04-09 21:44:20 GMT

CNN: Veterans languish and die on a VA hospital's secret list (4/23/14) CNN: Hospital delays are killing America's war veterans (11/18/13)

More >

CNN: Veterans languish and die on a VA hospital's secret list (4/23/14) CNN: Hospital delays are killing America's war veterans (11/18/13)

More >