UPDATE
With torrid Valley heat comes need for water donations, relief
Posted:
Updated: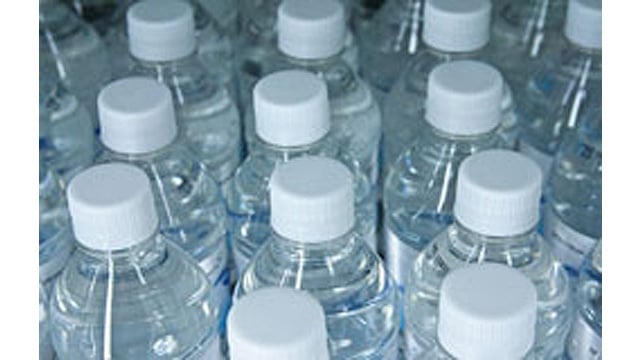 PHOENIX (CBS5) -
As temperatures reach for record highs in the Valley, the city of Phoenix, Valley nonprofit agencies and the city of Mesa are working to provide water to the homeless this summer.
The Phoenix Rescue Mission's "Code Red" encourages individuals to rescue a homeless neighbor with water, food and life-saving essentials.
The Phoenix Rescue Mission said that every year more than 100 people in the Valley die from heat stroke, dehydration and other heat-related issues.
Water can be dropped off from 8 a.m. to 4 p.m. Mondays through Fridays and from 8 a.m. to noon on Saturdays at the Mission's warehouse at 1468 N. 26th Ave. in Phoenix and at fire stations across the Valley. Click here for the full list of drop-off locations.
The campaign runs through Aug. 31.
The city of Phoenix Human Services Department is asking for donations for the city's summer heat relief efforts.
The following items are being accepted to be distributed to the poor:
Unopened water bottles
Sunscreen
New underwear
White socks
White T-shirts
Insect repellent
Prepackaged snack items
The tax-deductible donations can be dropped off at any of the city's three family service centers from 7:30 a.m. to 5 p.m. Monday through Friday.
Travis L. Williams, 4732 S. Central Ave. (602-534-4732)
John F. Long, 3454 N. 51st Ave. (602-262-6510)
Sunnyslope, 914 W. Hatcher Rd. (602-495-5229)
The city of Mesa on Monday kicked off its eighth annual Mesa hydration donation campaign with Mesa Mayor Alex Finter, United Food Bank, the Mesa Fire Department and city Park Ranger John Goodie.
The public is asked to donate bottles of water to help the homeless and unsheltered during the extreme summer heat.
For a list of Mesa drop-off locations, click here.
The Salvation Army has deployed nine hydration stations across the Valley and will be giving out chilled water, sunscreen and other relief services.
The stations will be open from 8 a.m. to 2 p.m. daily.
Hydration stations are at:
The Southwest corner of 16th and Jefferson Street (East Lake Park)
The Northeast corner of Third Avenue and Fillmore Street
The Southwest corner of Fifth Street and Hatcher Road
The Salvation Army Corps locations are:
Phoenix Central Corps, 4343 N. 16th St.
Phoenix Maryvale Corps: 4318 W. Clarendon Ave.
Glendale Corps: 6010 W. Northern Ave.
Chandler Corps: 85 E. Saragosa St.
Mesa Corps: 241 E. Sixth St.
Tempe Corps: 40 E. University Dr.
The Salvation Army will collect bottled water (8 to 16.9 oz) throughout the summer. Individuals interested in donating can deliver water to 2707 E. Van Buren, Phoenix. Contact Abby Rolfs at 602-267-4170 for donation information.
Individuals interested in volunteering for the hydration stations can call Danielle Shankle at 602-267-4117 or visit phoenixsa.volunteerfirst.org.
The Tempe Public Library and Whole Foods Market Tempe are donating thousands of bottles of water to help the homeless and less fortunate this summer in Tempe.
A spokesperson for the United Food Bank said the food bank will load the water into a semi-truck and store it for Tempe Community Action Agency, Tempe Community Council, Tempe HOPE and Care 7. The Tempe nonprofit groups plan to give away nearly 1,000 bottles of water a day during the summer starting Monday. Donations for the cause are accepted at Whole Foods Market.
There are hundreds of homeless children in the Valley and for many of them, dogs are their only companions, so the Tumbleweed Center for Youth Development is looking to help their four-legged friends.
The hot pavement can burn their feet to the point of bleeding, so the Center is collecting dog booties.
Donations can be dropped off at 3707 N. Seventh St., Suite 305 on Monday through Friday from 8 a.m. to 5 p.m. all summer long.
Copyright 2014 CBS 5 (KPHO Broadcasting Corporation). All rights reserved.