UPDATE
Phoenix City Council passes budget
Posted:
Updated: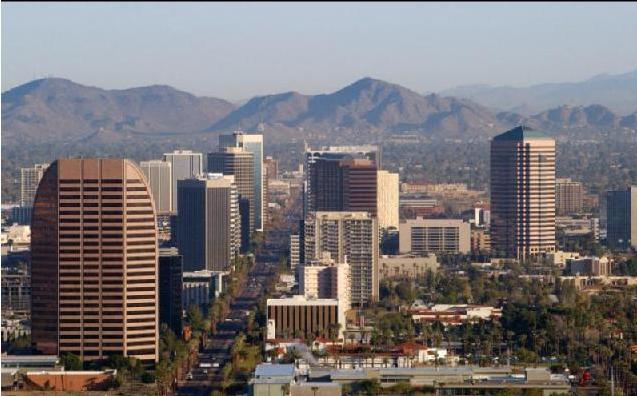 PHOENIX (CBS5) -
The budget has passed for the coming fiscal year, and the Phoenix City Council is hoping to close the $38 million budget gap.
The Phoenix City Council narrowly approved a city budget on a 5-4 vote about 4 p.m. on Tuesday.
It will cut employee pay and add fees for citizens to make up the multimillion dollar deficit.
Vice Mayor Jim Waring and council members Bill Gates, Sal DiCiccio and Michael Nowakowski voted against the budget.
They don't agree with the way city manager Ed Zuercher proposed balancing next year's budget.
"The budget will maintain services and allow us to begin hiring police officers. But the story is more than just numbers on a page. The story is about the people of Phoenix who we all heard from," Zuercher said.
In order to fill in a $38 million budget gap, the council approved cutting pay for all city employees, including police and firefighters, by 1.6 percent in the first year and 0.9 percent in the second.
There will be an extra $1.50 tax on water bills for Phoenix residents that is expected to raise $9 million in its first year.
Fees could also be added to grocery bags, recreation centers and parking meters in downtown Phoenix.
Council members opposed to the budget took issue with the city's $3.2 million appropriation for its public information office.
"Every dollar goes into the public relations budget, $3.2 million, is $1 more that the public is being taxed on their water bills. Water bills or public relations, I guarantee what the public would pick," DiCiccio said.
Many community members said they wish city leaders would set a better example in such dire straits.
One mom in Laveen says she's willing to pay the taxes but wants to see a return on her investment instead of city leaders getting raises, like Zuercher did when he was promoted.
"What message is the city sending when this is where you're willing to cut, but you're not going to look at yourself and your leadership and the pay of your executive level employees?" Jenn Nelson asked.
City officials said they will be able to accelerate hiring of police officers in 2015 by nine months. A projected 305 officers are expected to be hired by April of 2018.
[Read the budget: phoenix.gov/budget]
Stay with cbs5az.com and CBS 5 News for updates.
Copyright 2014 CBS 5 (KPHO Broadcasting Corporation). All rights reserved.