Rattlers overpower Shock, 70-38
Posted:
Updated: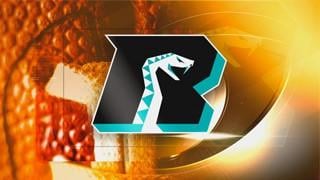 © cbs 5
PHOENIX (CBS5) -
The world champion Arizona Rattlers closed out the first half of the regular-season with a resounding 70-38 victory Sunday over the Spokane Shock in front of 9,437 fans at US Airways Center.
Arizona (9-0), one of only two undefeated teams remaining in the Arena Football League, made it two in a row this season over Spokane (5-4) after claiming a 68-49 win back on March 23 at Ak-Chin Field, where the Rattlers are 35-5 (including playoffs) since 2011.
For the second straight week, Arizona's defense turned in a dominating performance, coming away with five interceptions, four pass breakups and one fumble recovery. In last week's 61-32 victory at Portland, the Rattlers created four first-half turnovers, including three interceptions by defensive back Marquis Floyd, and cashed all of them into touchdowns.
This time, defensive back Arkeith Brown led the way with two interceptions, while Floyd and rookie Demar Dorsey had one apiece. The fifth interception drew some of the biggest cheers from the crowd – the second-largest of the season – when defensive lineman Isaac Remington returned the ball 27 yards for his first career touchdown.
Jeremy Kellem was the Riddell Defensive Player of the Game and had the AFL Highlight of the Game for his 43-yard fumble recovery for a touchdown with 48 seconds left before halftime. The defensive back from Middle Tennessee State also led all players with six tackles and one pass breakup. Floyd, meanwhile, was the J. Lewis Small Playmaker of the Game, while, Remington had the Cutters Catch of the Game for his scoring play.
Nick Davila, after having thrown for seven or more touchdowns in each game this season, had six touchdown passes – four to wide receiver Rod Windsor – before turning over the reins to Jason Murrietta early in the fourth quarter. Davila completed 16 of 27 passes for 175 yards, but he also was intercepted twice on back-to-back possessions in the second quarter by linebacker Terence Moore.
It marked the first time since April 26, in the second quarter against the San Antonio Talons, that Davila had been intercepted. Still, in his last five games, the fifth-year player has thrown 44 touchdown passes and only three interceptions.
Incidentally, Davila moved into sole possession of eighth place on the AFL's all-time passing touchdowns list (513). John Kaleo ranks seventh with 581.
Windsor, who had eight receptions for 111 yards and four touchdowns in last week's victory at Portland, was the Russell Athletic Offensive Player of the Game after catching 12 passes for 138 yards to go with his four touchdowns. Wide receiver Kerry Reed also accounted for two touchdown catches.
Spokane appears to remain unsettled at its own quarterback position with veteran Erik Meyer still on the injured reserve list. The Shock started the game with Rashaad Carter, who's listed as a wide receiver on the roster and depth chart, but in the second quarter went back to rookie Donovan Porterie, who went 17 of 29 for 161 yards and only two touchdowns to go with his four interceptions. He also rushed for one score. A week ago, in a 52-41 loss to the Pittsburgh Power, Porterie threw for five touchdowns but had three interceptions.
Spokane never took a lead or even posed a threat. At one point, the Shock offense failed to score on seven straight possessions spanning from the first to third quarters.
The Rattlers will play next Sunday in the first-ever meeting against the Los Angeles Kiss (2-7), one of two first-year franchises. The Kiss have lost six straight games after starting the season 2-1.
Score by Quarters 1 2 3 4 Score
Spokane 7 7 6 18 38
Arizona 21 28 7 14 70
MEDIA AWARDS
Russell Athletic Offensive Player of the Game: Wide receiver Rod Windsor (Az)
Riddell Defensive Player of the Game: Defensive back Jeremy Kellem (Az)
J. Lewis Small Playmaker of the Game: Defensive back Marquis Floyd (Az)
Cutters Catch of the Game: Defensive lineman Isaac Remington (Az), 23-yard interception for a touchdown, 3:24 left in second quarter
AFL Highlight of the Game: Defensive back Jeremy Kellem (Az), 43-yard fumble recovery for a touchdown, :48 left in second quarter
Copyright 2014 CBS 5 (KPHO Broadcasting Corporation). All rights reserved.