Greinke leads Dodgers to another win over Arizona
Posted:
Updated: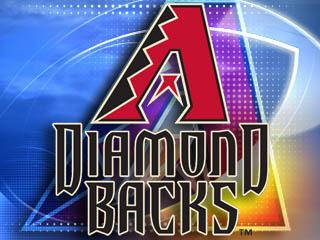 © cbs 5
PHOENIX (AP) -
Zack Greinke threw eight sharp innings, Yasiel Puig and Scott Van Slyke homered and the Los Angeles Dodgers added to their mastery of Arizona with a 7-0 victory over the Diamondbacks on Friday night.
Los Angeles improved to 8-1 against Arizona this season, and the Dodgers are 15-19 against everybody else.
Greinke (7-1), in his longest outing of the season, allowed two or fewer runs for the 21st consecutive game, the longest such streak in the majors since at least 1914. He gave up five hits, struck out six, walked two and had an RBI double.
Puig had three hits and drove in two runs. He and Van Slyke hit solo homers off Wade Miley (3-4) as the Diamondbacks fell to 4-16 at Chase Field.
Van Slyke is 7 for 16 in his career against Miley with four home runs, three this year.
Puig extended his career-best hitting streak to 15 games.
Brian Wilson, who entered the game with a 10.22 ERA, pitched the ninth to complete the shutout.
The Diamondbacks have not led in any of their six home games against Los Angeles, two of them in Sydney, Australia, to open the season. Miley gave up four runs and seven hits in six innings, with three walks and three strikeouts.
Puig got the Dodgers going with a drive into the right-field seats on a 2-2 pitch from Miley with one out in third. It was his eighth home run of the season.
The bottom of the Los Angeles order accounted for two runs in the fourth. Van Slyke led off with a double, then scored on A.J. Ellis' single. Greinke followed with an RBI double to the gap in left-center. They were the first RBIs of the season for Ellis and Greinke.
Van Slyke hit Miley's first pitch in the sixth high off the batter's eye in center field, far above the 407-foot sign and it was 4-0.
Los Angeles got two runs off reliever Randall Delgado in the seventh. Puig singled and scored when Hanley Ramirez doubled. Matt Kemp brought Ramirez home with a fielder's choice.
The Dodgers added an unearned run in the eighth when shortstop Chris Owings, trying to nab speedy Dee Gordon for a double play, threw the ball 10 rows into the seats above the Los Angeles dugout.
Gordon scored from first on Puig's double.
In the ninth, umpire Quinn Wolcott ruled that Miguel Montero had beaten out an infield hit but the Dodgers challenged and the call was reversed on review.
NOTES: The Dodgers have won 15 of the last 19 games against the Diamondbacks. ... Puig has 33 RBIs. ... Miley has allowed 10 home runs, most of any Arizona starter. ... The Diamondbacks' Paul Goldschmidt struck out three times. ... Arizona's 17-year-old minor league pitcher Argeny Hiciano has been suspended for 50 games for testing positive for a banned substance. ... The Dodgers send LHP Clayton Kershaw (2-0, 1.74 ERA) to the mound Saturday, while Arizona's Chase Anderson (1-0, 1.69) makes his second major league start, first at home.
Copyright 2014 CBS 5 (KPHO Broadcasting Corporation). All rights reserved. The Associated Press contributed to this report.