Lopes win final WAC series opener
Posted:
Updated: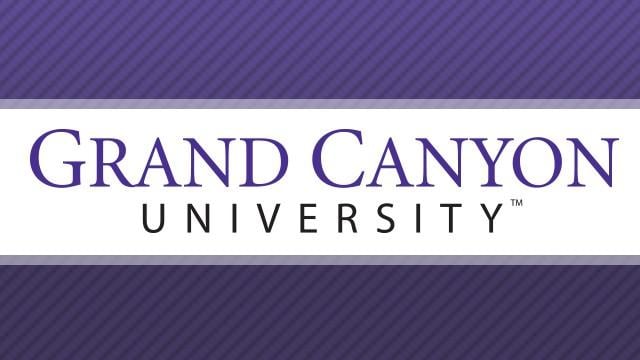 © cbs 5
PHOENIX (CBS5) -
The Grand Canyon University baseball team (29-20, 18-7 WAC) opened their final home series of the 2014 season with a 5-2 win over visiting Utah Valley (24-27, 15-10 WAC) tonight at Brazell Stadium. The win keeps them within one game of Western Athletic Conference leader Sacramento State and a chance to share the regular season conference crown.

The Antelopes also improved to 14-4 on their home field while picking up their fourth straight victory. GCU will now look to win their eighth league series in nine tries this season.

Click here for Michael Potter's postgame interview with assistant coach Nathan Choate.

The Wolverines jumped out to an early 2-0 lead in the second inning but were held without a run for the remainder of the contest. GCU tied the score in the bottom of the third and used an eighth-inning rally to plate three more runs.

Starter Andrew Naderer won his sixth straight game, allowing just two runs on four hits and three walks with four strikeouts over 8.0 innings to improve to 9-3. Following a second-inning home run, Naderer retired 12 of his next 13 batters and 19 of his final 22 batters faced.

"Andrew minimized the damage and did a great job of getting the leadoff guy out tonight," said head coach Andy Stankiewicz. "When you can do that, there is always a chance for a groundball double play and getting out of an inning. He competed again for us like he has all year."

Jorge Perez tossed a scoreless ninth inning to secure his second save in his first appearance since leaving early in his start on April 11 versus Sacramento State.

Offensively, Paul Panaccione went 2-for-3 with two runs and two RBI, including the go-ahead run in the eighth inning. Brian Kraft and Brandon Smith also had two hits in the game, while Chad De La Guerra and Josh Meyer each added an RBI.

UVU looked to get on the board early, attempting to score a run from first on a single into right-centerfield in the top of the first, but Jon Kealoha made a great throw to cut off man Panaccione, who got the runner out at home with a strong relay to Meyer at the plate.

GCU threatened in the home half of the first with a runner on third but the Wolverines induced a groundout to end the inning and keep the Lopes off the board.

The Wolverines then promptly broke the scoreless tie in the second on a two-run home run over the right field fence to stake the 2-0 advantage.

The Lopes knotted the score in the third on back-to-back two-out hits by Panaccione and De La Guerra and neither team scored again until Panaccione plated the go-ahead run with an RBI double in the eighth with nobody out. David Walker led off the frame with his second walk of the game and came around to score on Panaccione's second double of the contest.

In the same inning, De La Guerra reached and advanced to third on a throwing error by the UVU third baseman, which allowed Panaccione to score. Meyer's sacrifice squeeze bunt brought home De La Guerra for GCU's fifth run.

"That eighth inning was big for us," added Stankiewicz. "We ran the bases aggressively and got a couple more runs to give us a cushion. That's kind of who we are. Scrap, play good defense, and pitch well. It worked pretty good tonight."

That set the stage for Perez, who got three consecutive outs to secure the win for the Lopes.

"When you haven't pitched in a while, there is always that feeling if you are really ready," said Stankiewicz. "But it looked to me that the more pitches he throw, the more comfortable he looked. It's great to see him back on the mound. For a young man who loves to compete, this was great for him. He's always been one of our workhorses and we will give him the ball if we can."

The series continues tomorrow with game time slated for 6:30 p.m. Fans can listen live by tuning in to Independent Talk 1100 AM KFNX (online at www.1100kfnx.com or via the TuneIn Radio App on any smartphone).
Copyright 2014 CBS 5 (KPHO Broadcasting Corporation). All rights reserved.