ONLY ON 5
Many AZ schools long overdue for fire inspections
Posted:
Updated: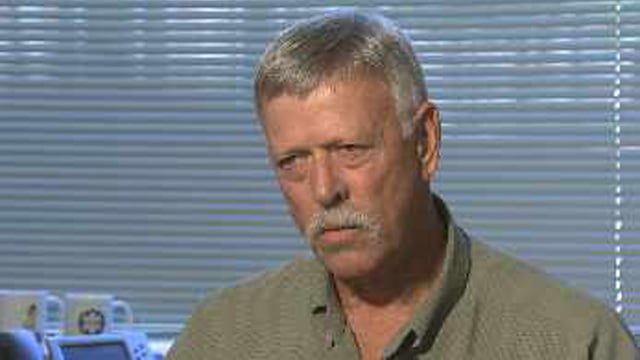 State Fire Marshal Bob Barger (Source: CBS 5 News)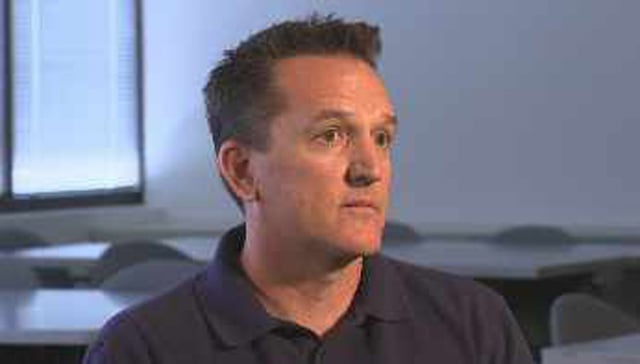 Mesa Fire Marshal Rich Kochanski (Source: CBS 5 News)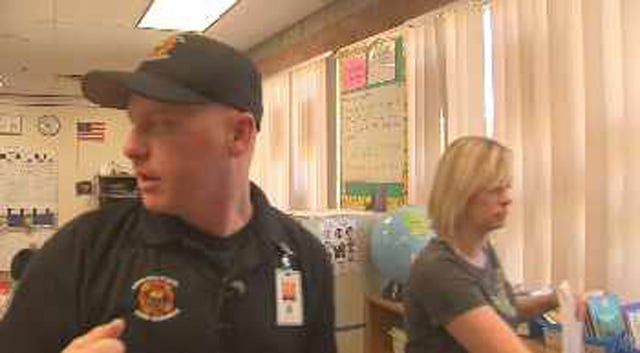 State Fire Inspector Dan Ierley (Source: CBS 5 News)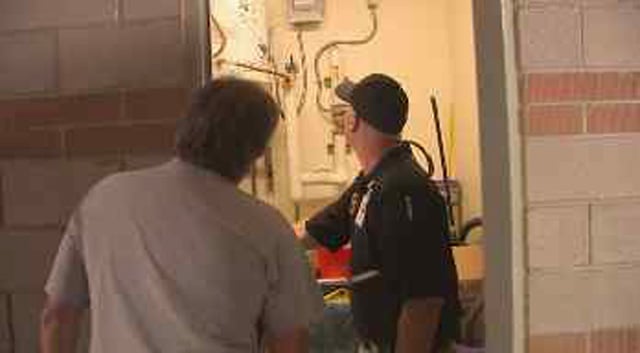 Fire inspection (Source: CBS 5 News)
PHOENIX (CBS5) -
Schools are focused on keeping intruders out, but an even greater danger to the safety of kids at school is being ignored in Arizona: the threat of fire.
State budgets have been slashed so much that schools are going years without ever being inspected for potentially deadly hazards.
CBS 5 News caught up with an inspector from the state Fire Marshal's Office at Tavan Elementary in Phoenix.
When performed, school fire inspections are thorough. Inspectors check for blocked exits, working sprinklers, hazardous materials being stored improperly - anything that can cause a disaster or slow down an escape.
Many parents assume safety checks like this happen every year. CBS 5 News discovered the last time Tavan was inspected was three or four years ago.
Tavan Elementary is not even close to the worst case of state neglect.
There are at least 12,359 school buildings in Arizona that have gone three years or more without inspection.
CBS 5 News wondered about dangers that could be lurking behind closed doors.
"My fear is that they are over 10 years, many of them," said Mesa Fire Marshal Rich Kochanski, referring to the last time some school buildings were checked.
In Arizona, it's the state fire marshal's job to inspect all public, charter and many private schools, as well as county and state buildings.
But there are only four people in the Fire Marshal's Office who inspect, and they are responsible for 13,719 school buildings alone.
If you divide the number of school buildings by the four inspectors and then for the 365 days of the year, each inspector would have to clear nine buildings a day just to get through them all. And that's if they worked on weekends.
That doesn't take into consideration travel time or the fact that several schools take more than one day to inspect properly.
Kochanski has been aware of this problem ever since state budgets were slashed during the recession. He said he fears that the danger grows with every passing day.
"Absolutely, it worries me," Kochanski said. "I have small children myself. The responsibility lies with the state, and they need to take care of their responsibility or they need to shift the money over to the local jurisdictions and help us pay for the personnel to do the work."
It's become so bad, many cities like Scottsdale, Glendale, Gilbert and Chandler have signed memorandums of understanding with the state. The documents basically say we understand we can't count on you so we will do the inspections ourselves at our own cost.
But many cities don't have the funds or the expertise to pick up the slack.
CBS 5 News told state Fire Marshall Bob Barger that he can't be satisfied with the amount of inspections his office is doing.
"It's getting better, but I'm not [satisfied]," Barger said. "We would love to get everything every year for public safety, that's what we're here for."
Barger said it would be difficult.
"Well, yes, it's impossible with the staffing we have right now," Barger said.
Barger's inspector in the field agrees.
"I'd hate to say no way, but with the buildings that I know that I have to cover, it's going to take years for me to cover everything that I have to get to," said Fire Inspector Dan Ierley.
CBS 5 News tried to ask the people with the purse strings why the state fire marshal can't get the funding it needs to protect our children.
But after weeks of repeated emails and phone call requests for comment, we got no response from Gov. Jan Brewer, whose office prepares the state fire marshal's budget.
"The potential is huge, so it is very unnerving," said Kochanski. "As a parent myself, when I drop my kids off, it's always in the back of my mind that facility could be very unsafe for them."
"I'm concerned and I would be heartbroken if somebody called me right now and said, 'Hey, we just had a fire in this elementary school, kids couldn't get out for whatever reason and we lost several kids,'" Barger said.
Parents wondering how they can discover when their child's school was last inspected have a rough going. The memory of your school administrators might be fuzzy. And the state just recently started keeping a digital database of its inspections.
CBS 5 News recommends parents call the state Fire Marshal's Office and they will look it up for you.
[List of Arizona cities that have signed memorandums of understanding with the State Fire Marshal (PDF)]
[School Safety Inspections (Excel Spreadsheet)]
Contact information for the state fire marshal and Gov. Jan Brewer:
State Fire Marshal Bob Barger, Phone: 602-364-1003, Fax: 602-364-1052
Gov. Brewer, Phone: 602-542-4331
Copyright 2014 CBS 5 (KPHO Broadcasting Corporation). All rights reserved.