Four freshmen join GCU Men's Soccer for 2014
Posted:
Updated: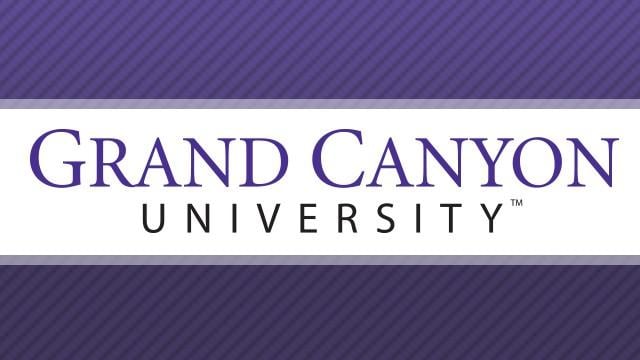 © cbs 5
PHOENIX (CBS5) -
Grand Canyon University head men's soccer coach Petar Draksin today announced that four incoming freshmen have joined the program for the upcoming season. They join six others who are new additions to the 2014 men's soccer squad.
"We are very excited about these four young men coming in and impacting our program in the future at the Division I level," said Draksin. "We are highly focused on getting as many freshmen as possible, and as many as possible from our own backyard. These student-athletes will come in here and compete to make a difference in this program right away. Even though last year we were in our inaugural season at Division I, we have graduated nearly a dozen players. That is good and bad, because we lost veteran leadership but at same time, we are excited about the incoming freshmen class."

"I expect them take it to the next level, and to the next level in the years to come," added Draksin. "Each of these young men have impacted their club and high school teams by not only their athleticism, but by also as being an excellent student-athlete. They have demonstrated commitment both on and off the field."
Andy Alanis is a 5-10 forward out of Apollo High School in Glendale, Ariz., where last season he was named Glendale Union District First Team and Division II Sectional First Team. He garnered Glendale Union District First Team honors as a junior as well, while also being named to the Division II Sectional Second Team and All-Division Honorable Mention teams. Alanis served as team captain during both his junior and senior seasons and scored at least 12 goals in three consecutive seasons.

During the club season, Alanis attended the AYSA Regionals Championship in 2012-13 and 2013-14.
Caley Powers hails from Oak Harbor, Wash., where he played at Oak Harbor High School. He was the leading goal scorer for his team last season en route to being named to the All-League All-Star Team. In 2010, the 5-10 all-around player who has seen action at forward, midfield, and defense was named Oak Harbor's Rookie of the Year.

Nick Sanchez, from Lutheran High School in Parker, Colo., served as team captain during both the 2012 and 2013, the latter of which he also garnered team Most Valuable Players Honors. The 6-1 midfielder was a Metro LeagueAll-Conference selection in 2012 and 2013, and earned Academic All-State recognition in 2012. Sanchez was the leading scorer on his team in 2011 and led his squad in assists for all four years.

Jose Suarez, from La Joya Community High School in Avondale, Ariz., is a 5-6 defender who has captained his high school squad since the 2009-10 season. That same season, he was selected to the Division II Section 3 First Team.