GCU Men's Golf adds three for 2014-15 Season
Posted:
Updated: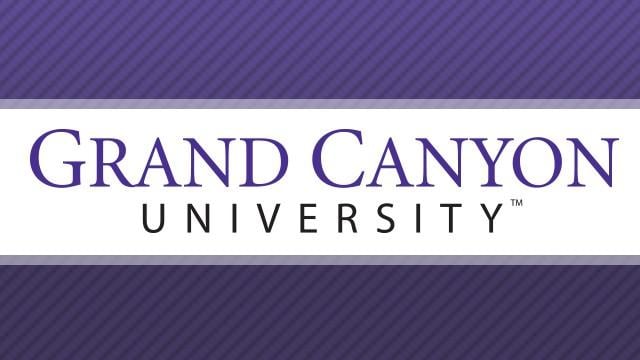 © cbs 5
PHOENIX (CBS5) -
Grand Canyon University head men's golf coach Mark Mueller today announced the addition of three student-athletes to the Antelopes roster for the 2014-15 season.
Alex Kline joins the team from the University of South Dakota, where last season he posted a 74.4 scoring average and collected three top-five and five top-10 finishes. Kline was the runner-up at the 2013 Jackrabbit Invitational while breaking the course record during the tournament's final round with an impressive score of 65. For his efforts throughout the season, Kline was named to the All-Summit League Second Team.

Additionally, Kline competed in the 2013 United State Amateur Public Links in Fairfax, Virginia, placed 12th at the 2011 MN State Amateur, and qualified for sectionals of the US Open after posting a 68 in the local round.

"Alex is a very good player who has two years of Division I golf under his belt," said Mueller. "During those two years, he has seen some great success, so I'm really looking forward to Alex joining the Lopes next fall. I can't wait to see what he going to do this summer in great weather and over these next two years here in Phoenix. He is a very hard worker who is looking to come here and elevate his game to the next level."

Brett Wilson, a standout at Red Mountain High School in Mesa, Ariz., is making a return to Arizona after having spent two seasons at Colorado State. He was selected as the recipient of the Jason Jensen Award for the Most Valuable Player on his high school boy's golf team in 2011 and 2012. Wilson was a member of the Arizona Cactus Cup Team for four consecutive years, which is comprised of the top-10 boy's and girl's golfers from Arizona. In 2012, he was a member of the PING Junior Interclub State Team Champions and placed third individually.

In August of 2011, Wilson was ranked No. 2 in Arizona and 78th nationally on the Junior Golf Scoreboard. He won the 2012 Phoenix Thunderbirds Junior Golf Invitational and the Phoenix Country Club Willie Low Junior Invitational, while posting top-five finishes in a number of other tournaments including the 2012 Arizona Golf Association Amateur Stroke Play Championship (second), the 2011 AJGA PING Phoenix Junior (second), the 2011 US Junior Amateur Qualifier (third), and the 2011 AJGA Las Vegas Junior Open (fifth).

"Brett was a very good player coming out of high school who had a lot of success," said Mueller. "He will be bringing a great attitude to this team and a very positive work ethic. Brett is very excited to be coming back home and be playing for the Lopes. As his coach, I am very excited to see what Brett can bring to this team both on and off the golf course and I can't wait to watch him really get after it these next two years."

Jake Byrum comes to GCU from Paradise Valley Community College, where he was named Second Team All-Region Division II NJCAA in 2013. He has competed in a number of tournaments this season, including the 2014 Arizona Stroke Play Amateur, where he was the runner-up through the playoff.

At the 2014 Players Cup Championship, which includes the top-80 AGA Championship Amateurs, he placed sixth overall. Also this season, Byrum posted a sixth place finish at the Mesa City Amateur among a field of 150 participants en route to being ranked fourth in the Players Cup Points Overall AGA Finishes.

"Jake grew up playing baseball and is a very talented athlete," Mueller said. "His dad Curt Byrum announces on the Golf Channel and played professional golf for a long time. Jake picked up the game late but has seen great results fast. He is a relentless worker who will bring a lot of fire to this team. He has two years left to compete for the Lopes and he wants to get in the lineup next fall and make a difference for us. I really feel that after another summer of putting in the work that he does, there is no doubt he will be a positive impact on this team."
Copyright 2014 CBS 5 (KPHO Broadcasting Corporation). All rights reserved.