Better Arizona
Photo exhibit aims to preserve history of Arizona neighborhood
Posted:
Updated: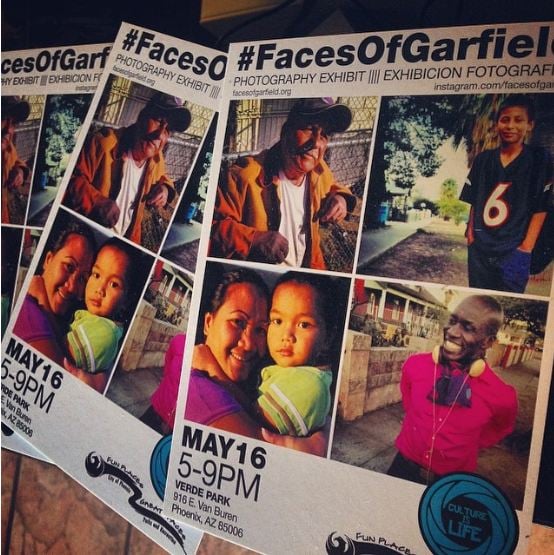 A trio of women is using pictures to try to preserve the history of the Garfield Neighborhood, the oldest neighborhood in phoenix.
"The neighborhood has a lot to offer and a lot of assets, and a lot of beautiful people who are doing great work," said Diana Perez-Ramirez.
She's one of the women behind a photographic exhibit highlighting the Garfield community that lies between 7th and 16th Streets and from Van Buren Street to Interstate 10 in the heart of downtown.
"There's old people, young people, artists, mechanics. People like to be in their front yard. They like to wave at you walk down the street. It's really a vibrant community full of all different kinds of people. Some people are new. Some people have been here for generations," said Barni Qaasim, one of the artists behind the project.
"A lot of times you only hear about the negative stories about this neighborhood but we're focusing on the beauty of it. We're focusing on the people stories that have lives here 60 years," said Chandra Narcia, the third woman bringing this exhibit to life.
Together, the women have spent the past six months canvassing the historical part of Phoenix, talking to neighbors, taking their pictures and collecting their stories.
They will unveil their project on May 16 at Verde Park in Phoenix. The photo exhibit is called "Faces of Garfield," a collection of photographic essays showcasing the multi-generational family of faces who make up the Garfield district.
"This community exhibit's not just our photographs, it's everybody's photographs and it's telling the stories about everybody in this community that I love," said Qaasim.
In fact, the women have been adding images and quotes from neighbors who have uploaded them to the project's Facebook and Instagram accounts.
Click FACES OF GARFIELD for more information.
Copyright 2014 CBS 5 (KPHO Broadcasting Corporation). All rights reserved.