AZ Governor's race: Scott Smith
Posted:
Updated: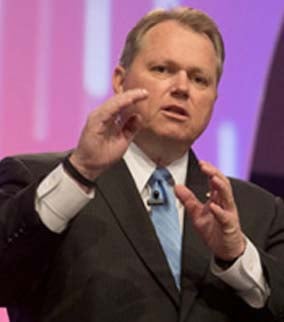 Scott Smith (R-AZ)
PHOENIX (CBS5) -
Former Mesa Mayor Scott Smith (R-AZ) is running for Arizona governor.
Smith was born in Tucson.
He obtained a degree in Accounting from Brigham Young University. He earned an MBA and JD from Arizona State University.
As CEO, Smith turned a struggling, local home-building company into one of the state's largest real estate and development companies.
In 2008, Smith turned to politics and defeated two incumbent members of the city council to become Mesa's 38th mayor.
Among his accomplishments, posted on his website, he points to several as key milestones:
Cut the city workforce by 10 percent.
Balanced the budget
Attracted Apple to Arizona
Recruited six colleges and universities to Mesa
Implemented "Facilitate, Don't Regulate," making Mesa one of the most business-friendly communities in Arizona.
Smith says job creation is his highest priority.
He has been married to his wife, Kim, for 35 years. The couple has three children and five grandchildren.
[Source: http://www.votescottsmith.com/]
Copyright 2014 CBS 5 (KPHO Broadcasting Corporation). All rights reserved.