Man accused of damaging AZ rental house resisted arrest
Posted:
Updated: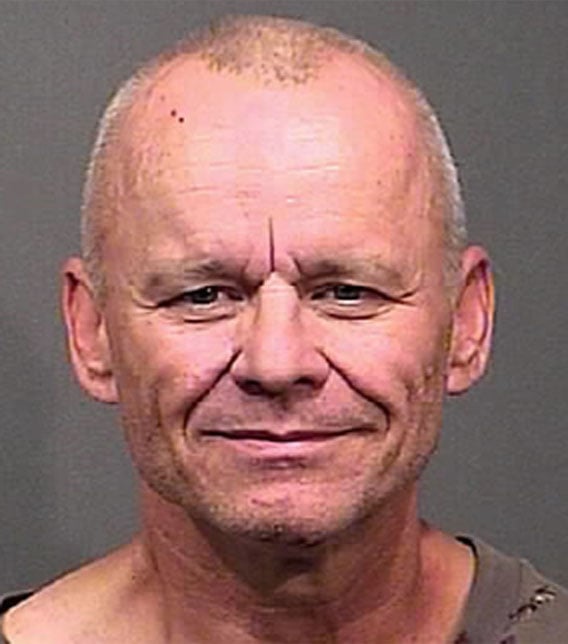 William Konkol (Source: Mohave County Sheriff's Office)
KINGMAN, AZ (CBS5) -
An Arizona man suspected of damaging a home he rents was injured Saturday while struggling with law enforcement authorities trying to arrest him.
William Konkol, 52, of Valle Vista, was booked into jail on charges of criminal damage after he was released from the hospital, the Mohave County Sheriff's Office said.
Konkol has avoided deputies a number of times in the past after they tried to contact him about complaints from neighbors.
On Saturday, deputies again tried to reach him after they learned he had allegedly been damaging the same rental home.
When deputies pulled up, they saw numerous broken windows on several sides of the house. They walked around the back of the home and saw Konkol at the sliding glass door, according to a sheriff's report.
A deputy tried to take him into custody but Konkol pulled away and allegedly tried to close the door on the deputy's hand, investigators said.
During the struggle, Konkol fell to the ground inside the doorway and continued to struggle to avoid arrest. He was eventually taken into custody.
Konkol suffered a laceration to the bottom of his chin, deputies said. One of the deputies received a minor abrasion to his knee.
Copyright 2014 CBS 5 (KPHO Broadcasting Corporation). All rights reserved.