8-year-old calls 911, police find mom dead at Albany apartment
Posted:
Updated: May 14, 2014 12:33 PM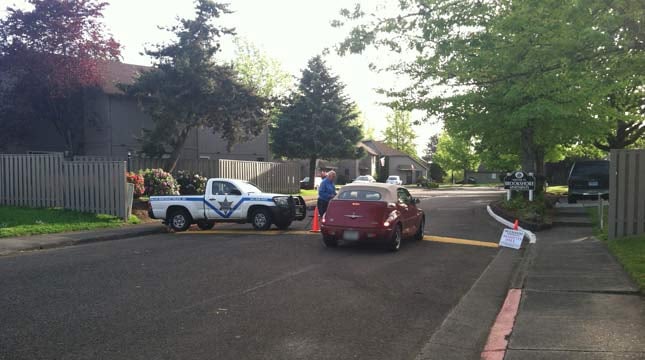 Brookshore Apartments
ALBANY, OR (KPTV) -
Albany police officers found a 36-year-old woman dead of a gunshot wound after they responded to a 911 call from her 8-year-old son Tuesday.
Officers responded to the Brookshore Apartments on Southeast 15th Avenue in Albany around 2 a.m. after the boy said his mother was bleeding.
They discovered Angela Stephenson dead in her apartment.
"I think we're all just still in shock," said Lindsey Williams, a friend. "I can't possibly think of anybody who would want to hurt Angela."

Police are investigating the case as a homicide. No arrests have been made and there is no suspect information at this point in the investigation.
Many neighbors expressed concern about Stephenson's son who called authorities.
"I will pray and hope that he's OK and overcomes this and has a lot of support from loved ones," said Heather Meeds, a neighbor who lives near the apartment complex.
Friends of the victim said the boy was staying with family members.

Members of the Linn County Sheriff's Office, Corvallis Police Department and Oregon State Police are assisting with the investigation.
Anyone with information about Stephenson or the shooting is asked to contact the Albany Police Detective Unit at 541-917-7686.
Friends have set up a fund online for Stephenson's family at gofundme.com: http://www.gofundme.com/961snw
Copyright 2014 KPTV-KPDX Broadcasting Corporation. All rights reserved.