Phoenix College Softball places seven players on All-Region 1 & All-ACCAC Teams
Posted:
Updated: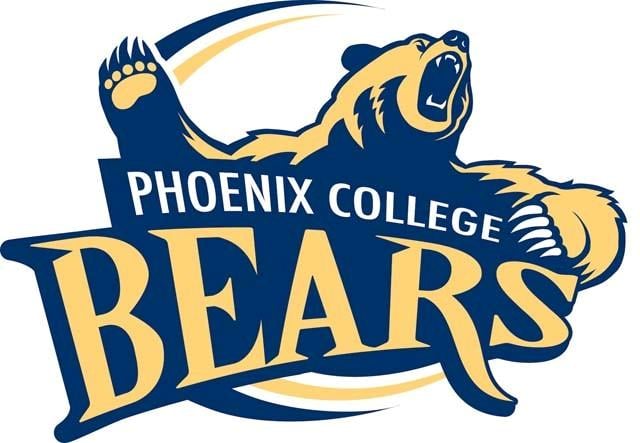 © cbs 5
PHOENIX (CBS5) -
Phoenix College is proud to announce that seven members of the PC Softball team have been named to the All-ACCAC and All-Region I postseason teams. Sophomore outfielders Rebecca Wyatt and Courtney Geith (GHEETH) and pitcher Cassie Roessing (RESS-ing) were all named to the All-ACCAC's1st Team as well as the All-Region I Division II squad. Joining them on the All-Region I Division II team were fellow sophomore pitcher Kaitlyn Koponen (kuh-POH-nehn) and freshman infielder Molly Stern, who also received All-ACCAC 2nd Team nods. Adding to those five on the All-Region I Division II team was sophomore pitcher Nicole Larsen, who was joined on the All-ACCAC's 3rd Team by freshman infielder Emily Lodge. The announcements come following the conclusion of the ACCAC postseason coaches' meetings in Tucson.
The Bears had several candidates for the ACCAC's Player of the Year Award this season, and topping PC's list was Rebecca Wyatt. After a freshman season that saw Wyatt earn 1st Team All-ACCAC & All-Region I Division II honors, then make history as the first-ever community college player from Maricopa County to win the National Fastpitch Softball Coaches Association's coveted Golden Shoe Award (awarded to the nation's top base stealer), most would've forgiven her for a letdown in her sophomore campaign. "Most" wouldn't have included Wyatt herself, who has already usurped the stolen base total-64-that won her the national award, and she still has the Region I Tournament and possibly the NJCAA Division II Tournament to add to her nation-leading total of 66 this year. Yet, what PC Head Softball Coach Heinz Mueller has praised her even more than her stolen base prowess this year is Wyatt's conversion from straight slap-hitter to power slap-hitter, which resulted in increases from her freshman year in doubles (4), runs scored (73, 2nd ACCAC) and on-base percentage (.560, 2nd ACCAC). All of this-along with her 86 hits (2nd-best on the team) nearly resulted in the Independence High School alum winning the ACCAC Batting title with a .506 average (2nd ACCAC).
Wyatt can certainly Courtney Geith for pushing her past her freshman marks, since from the first time they took the outfield together during "fall ball", theirs was a very healthy rivalry in several offensive categories. Ever since transferring from the University of New Mexico this past summer, Geith entrenched herself in center field and in the #2 spot in the Bears' batting order right behind Wyatt. Geith's balance of power and speed was breathtaking at times, and Geith was the only one of the Bears' offensive stars who was among the team's top 5 in EVERY offensive category. Wyatt and Geith spent the season flip-flopping atop the NJCAA Stolen Base Leaders, and Geith's 61 "thefts" is still the nation's 2nd-best behind her teammate. But even Wyatt had to tip her hat to Geith in the runs and hits department, since Courtney finished the regular season as the nation's best in both categories; crossing the plate 77 times, and needing just one more hit to top the 100-hit mark in 2014. On the conference level, Geith was #2 in the ACCAC with 6 doubles, 5th in RBI (66), and 7th in batting average (.471). Oh, yes, the power? She also rang up 6 home runs.
Anyone who says that there hasn't been a gradual leadup to Cassie Roessing being named one of the conference's top players today has paid little attention to the internal workings of the ACCAC this season. There have been a total of 12 weeks where the conference handed out the Player of the Week and Pitcher of the Week Awards, and Roessing's name was on one or the other award nearly half of that time. What's even more amazing about that is that Roessing only got better as the season went on, since all of her five award-winning weeks happened in the regular season's final eight weeks. The 2013 All-Region I Division II selection earned four Pitcher of the Week Awards in the span of five weeks by winning her first 16 decisions of the season (her only loss coming in the regular season finale), and quietly lowering her earned run average until it was the league's best at the end of the year (1.57, more than a ¼ of a run better than anyone else). But even when opposing hitters got to the Goldwater High School alum early in the game (usually the only time that they could), they had to prepare to see her all the way to the end of the game, since she had 12 complete games in her 17 decisions. She also led the team in strikeouts (68) and innings pitched (107 1/3). Because of all the attention paid to her pitching accolades, it was sometimes lost in the shuffle that Roessing was one of the league's top hitters the entire season. She finished in the ACCAC Top 10 in home runs (14, 2nd), runs batted in (75, 3rd), slugging percentage (.817, 3rd) and batting average (.470, 8th); while finishing just out of the top 10 in hits (77, T-12th). She was also 4th on the team in runs scored (46).
Calm demeanor. Methodical delivery. Heart of a lion. That described Kaitlyn Koponen in 2014. It's Koponen's second "go-round" for postseason honors, since she was All-Region I Division II and 2nd Team All-ACCAC as a freshman. This year, after being leaned on to perform the lion's share of the work in 2013, she had to find a way to still be just as effective with a five-woman pitching staff (and a couple of nagging injuries) that gave her half as many starts. No problem. In fact, the Corona Del Sol High School alum set the tone for the rest of the staff by winning the first two ACCAC Pitcher of the Week Awards of the season, and winning her first seven decisions in a little over a month's time. Koponen was also one of just two pitchers in the conference to hit double-digits in wins while only suffering one loss on the season (the other being Roessing) as she finished with an amazing 11-1 record with seven complete games and 2 shutouts in just 17 appearances. She was also one of just two pitchers (again, Roessing) with an earned run average under 2 (1.87), and she remained under the 2.00 mark nearly the entire season. She also struck out 46 batters in 75 1/3 innings.
What Molly Stern brought with her from Sunrise Mountain High School wasn't just a hot bat and a stellar glove; it was a versatility and steely-eyed confidence that belied her freshman standing. It didn't matter where Mueller put Stern in the infield (she played multiple games at first, second and third base); she played the position well, and was 2nd on the team in both assists (57) and putouts (107). Stern also continued to provide consistent production at the plate throughout the 2014 campaign, placing in the team's top 3 in two power categories, home runs (8) and doubles (14); while finishing among the team's top 6 in runs (44), hits (49) and slugging percentage (.690). Stern finished the regular season with a .389 batting average and 26 runs batted in.
Even after 24 Hall of Fame seasons at the helm, Mueller admitted this year that he learned a lot about what to do when you have a wealth of pitchers, and how to use them effectively. Nicole Larsen was one of the beneficiaries of that 'education', since even though she made the 2nd-fewest starts of any of PC's five pitchers, she was one of three Bears' pitchers with at least 10 wins. The way that the Bloomington High School (California) alum made that happen was be ready to pitch at any waking moment during every Bears' doubleheader. That translated to only 10 starts but a total of 23 appearances and 83 1/3 innings pitched (2nd-most on the team in both categories behind Roessing). Larsen's ability to work out of jams coming into the game in relief earned Nicole two of the team's three saves this season-much in part because she had the best walks-to-strikeouts ratio (15 walks, 62 Ks) on the squad. Larsen finished with a 10-4 record (11th-best in the league in wins) with a 2.77 earned run average (9th ACCAC). Larsen was just as adept at the plate, hitting .391 with 4 homers and 13 runs batted in in just 46 at-bats.
Copyright 2014 CBS 5 (KPHO Broadcasting Corporation). All rights reserved.