New climate report highlights concerns for the Southwest
Posted:
Updated: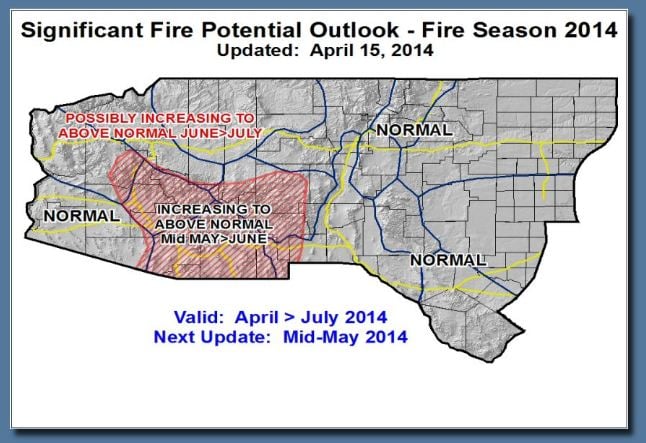 PHOENIX (CBS5) -
A new report released Tuesday suggests Arizonans should be concerned about climate change. The same issues we deal with now - extreme heat, drought, and wildfire - will only get worse.
Snowpack and streamflow are projected to decline, therefore decreasing water supply for cities, agriculture, and ecosystems.
And with southwest crops being dependent on irrigation, reduced yields due to increased temperatures will create competition for limited water supplies and possibly displace jobs in some farming communities.
The report also suggests additional warming, drought, and insect outbreaks will increase fire danger, even across the lower deserts.
"It is the most thorough report to date on what we are seeing, that's now happening. The fact that climate change is with us now, and also what we project for the future," said ASU Life Sciences professor Dr. Nancy Grimm, who co-authored a section of the report.
Grimm said the desert is not an ecosystem that has evolved with fire as a controlling variable, like some forests.
"When you get fire in the Sonoran Desert ecosystem, you can expect that we're going to lose some of the iconic species, like the saguaro that are emblematic of this landscape," said Grimm.
We spoke with someone who doesn't deny the planet is warming, he disagrees with the science.
"It's the summary of the science that is contradicted by much better science that's been published in many other places," said James Taylor, senior fellow for environment policy at the Heartland Institute.
Taylor said the report is misleading on the science it represents, suggesting it makes claims that have been rejected by real scientific data.
"I think there are three central issues. Those are pace of the warming, context of the warming, and consequences of the warming," said Taylor.
Grimm suggested reading the report before formulating an opinion.
"It shows how climate is changing, and how it will be expected to affect our lives and ecosystems in the future," said Grimm.
CLICK HERE to read the report.
Copyright 2014 CBS 5 (KPHO Broadcasting Corporation). All rights reserved.