Light rail extension in final phase, frustrating area businesses
Posted:
Updated: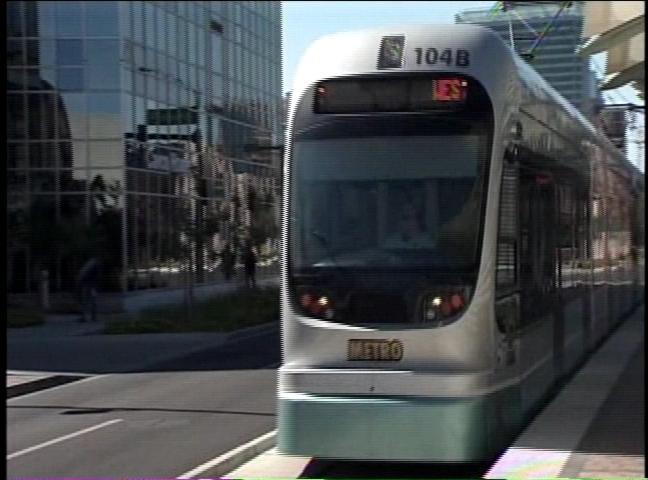 MESA, AZ (CBS5) -
It's a long road ahead for the light rail extension into downtown Mesa. Even though officials launched the final phase of the project just this week, the construction is sure to complicate traffic and frustrate drivers.
One lane in each direction and some closures through this summer will be the status quo between Main Street and Dobson Road east into downtown as Valley Metro entered the final phase of the 1.9-mile light rail extension.
"People are really going to start to see it start to look like what it's going to look like once its complete," said Melissa Quillard, spokeswoman with Valley Metro.
Businesses along the stretch, like the A Day in Paradise pet grooming spa are worried how the construction will affect, well, business.
"Trying to get new customers and build a business is really tough because they don't want to come down and deal with all that traffic when I can just go some place else and access it easily," explained Christina Butz, owner of A Day in Paradise.
That's the very mindframe Valley Metro is campaigning against.
"What I can say is that we are absolutely committed to supporting these businesses during this time," Quillard stated.
Part of keeping business vibrant will be adequate parking. Quillard said most don't think to park behind the businesses along Main Street.
"We've been working with the city and working with our contracting partners to set up a parking schematic that's color-coded," Quillard added.
This extension is expected to add another 5,000 people to the 48,000 average daily riders who already use light rail. That's Christina Butz's light at the end of the tunnel.
"Hopefully, the exposure of the train and people riding it will benefit the business," Butz said.

Valley Metro issues a report every week on it it's website that details the lane closures where the construction is focused and any other pertinent information about the light rail extension.
Copyright 2014 CBS 5 (KPHO Broadcasting Corporation). All rights reserved.