CBS 5 Advocate
New vehicle safety technologies may pose risks
Posted:
Updated: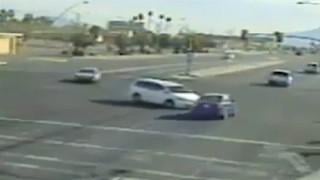 PHOENIX (CBS5) -
Over the past few years, automakers have introduced new safety technology into many of the vehicles you see on the road.
This technology has benefits and will likely be standard in the coming years, but AAA says their research shows there are some risks.
"There are limitations to this technology," Michelle Donati said.
AAA's Donati says the auto club conducted recent testing on two vehicle safety technologies. Adaptive cruise control technology automatically reduces your speed if you get too close to a car in front of you. Donati says it worked best only at unsafe following distances.
"We recommend that you give about three car lengths, the three-second rule, something that a lot of drivers are aware of and we found that this technology works better when you are closer than that range," Donati said.
The testing showed adaptive cruise control worked OK when driving in a straight line, but not at other times.
"It became unexpectedly difficult to use this technology, at highway speeds, when approaching a mild curve in the road," Donati said.
The other safety technology tested was autonomous braking. It gives you an audible warning whenever it senses hazards in the road and may even automatically apply the brakes for you. Donati says the results varied.
"Sometimes it would give you the audible warning but it wouldn't apply the brakes, sometimes it wouldn't give you the audible warning at all, so it was rather inconsistent with when it worked, when it didn't," Donati said.
AAA says no driver should rely on this technology completely but all should be aware of it.
"These are things that are going to become standard on a lot of vehicles, so we're going to see more and more of this technology here in the coming years, so it's important that even if your vehicle isn't equipped with it now, know that the next vehicle you buy may be equipped with it," Donati said.
Auto makers list the limitations of these two safety technologies in the owner's manuals that come with the car, but few motorists read those manuals. So AAA is encouraging automakers to clearly communicate the limitations during the car buying process.
But remember, it's up to you to know how to use it and know its limitations so you're not guessing out on the roadways.
Copyright 2014 CBS 5 (KPHO Broadcasting Corporation). All rights reserved.