UPDATE
Phoenix veterans relay anger with VA to McCain
Posted:
Updated: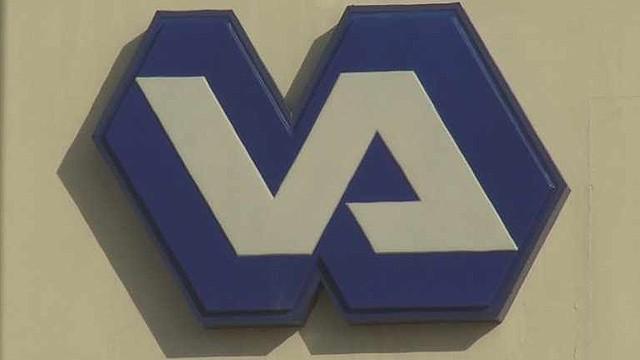 Probe into VA allegations
WASHINGTON (CBS5/AP) -
Sen. John McCain told a crowd of veterans that reported lapses in care at Phoenix veteran hospitals are part of a nationwide problem.
The Arizona senator made the comments Friday afternoon in Phoenix in front of about 100 people at the Burton Barr Library in Central Phoenix.
Several veterans voiced their anger and frustration to the senator at what they say is a broken system.
McCain said veterans should be allowed to pick other healthcare providers outside the VA, but says the system is still relevant.
Veterans Affairs Secretary Eric Shinseki said this week he has ordered an audit of access to care at all VA medical centers.
Critics contend Phoenix VA administrators kept an off-the-books list to conceal long wait times as 40 veterans died waiting to get an appointment.
Meanwhile, McCain and fellow U.S. Sen. Jeff Flake, R-AZ, are continuing to press the Department of Veterans Affairs for answers in the ongoing investigation into allegations of patient deaths at the Phoenix VA Health Systems.
In a letter sent to the Department of Veterans Affairs Office of the Inspector General, the senators requested a briefing and regular updates in the continuing probe. [Click here to read the letter (PDF)]
The center has been under fire in recent weeks over allegations that up to 40 patients may have died because of delays in care and that, to hide delays in treatment, the hospital kept a secret list of patients waiting for appointments.
VA Undersecretary for Health Robert A. Petzel told a Senate committee that a team sent to do a preliminary review has found no evidence that anyone died while on a waiting list and no evidence that officials in Phoenix kept a secret list.
In the wake of the announcement, Flake lashed out in a statement.
"It is unfortunate and premature for anyone from the Department of Veterans Affairs to reach a conclusion from a so-called preliminary review that there is no evidence of wrongdoing at the Phoenix VA. Everyone - and especially the Department of Veterans Affairs - should wait for the official inspector general's investigation into this matter to be completed before drawing any conclusions."
U.S. Rep. Matt Salmon and Rep. Kyrsten Sinema, of Arizona, have offered a bipartisan amendment to H.R. 4486, the Military Construction and Veterans Affairs and Related Agencies Appropriations Act of 2015.
The amendment addresses the revelations of multiple problems plaguing veterans' hospitals in Arizona and across the U.S.
Salmon said in a statement:
"The egregious neglect of our Arizona veterans by the Phoenix VA Health Care System breaks the promise our country made to those who have so faithfully served and sacrificed for our nation. These reports of mismanagement and misconduct by administrators at the Phoenix Veterans hospital are deeply disturbing and require a thorough investigation and immediate action.
"The care of our veterans is not a partisan issue, which is why I jointly sponsored this amendment with my fellow Arizona colleague, Rep. Sinema, to give the VA office of the Inspector General the tools it needs to restore our veterans' trust and the public trust in the VA health care system. We owe it to our veterans to ensure that the VA is providing the best possible care that is timely and accessible.

"As a member of Congress and the son of a WWII veteran, I know that one of our most important responsibilities is to ensure that the promises we made to our veterans are kept. Our veterans have already sacrificed so much for our country, and we cannot let another day pass without ensuring that these men and women are treated as the heroes they are, rather than a burden to unaccountable bureaucrats."
Sinema said:
"The recent allegations of secret lists and long wait times at the Phoenix VA, which may have caused some 40 veteran deaths, require answers and action. This is immoral, unconscionable, irresponsible and un-American. We need answers in Phoenix but this is not an isolated incident. Stories of health complications and deaths because of wait times have surfaced in other places around the country including South Carolina and Texas.
"That this is happening to the good people who have defended our flag and our freedoms is beyond the pale. Our veterans and their families need answers, and we must hold accountable those responsible. That is the only way we can restore our veterans' trust and the public trust in the VA health care system. The Sinema-Salmon amendment, which will improve oversight and accountability at the VA, is a step towards restoring that trust."
Copyright 2014 CBS 5 (KPHO Broadcasting Corporation). All rights reserved. The Associated Press contributed to this report.
UPDATE

Phoenix veterans relay anger with VA to McCain

More>>

Thursday, April 9 2015 5:44 PM EDT

2015-04-09 21:44:20 GMT

CNN: Veterans languish and die on a VA hospital's secret list (4/23/14) CNN: Hospital delays are killing America's war veterans (11/18/13)

More >

CNN: Veterans languish and die on a VA hospital's secret list (4/23/14) CNN: Hospital delays are killing America's war veterans (11/18/13)

More >