VA: 'Inspector general will conduct quality, thorough review'
Posted:
Updated: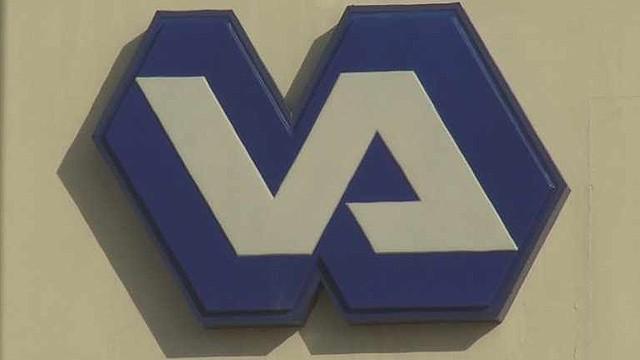 PHOENIX (CBS5) -
Though Sue Bowman was divorced from Roger Bowman, an Army veteran, the two remained friends. She was his caregiver until he died late last May.
"To this day, I can't get a grip on why that happened," Sue said.
For years, Sue said her ex-husband tried getting treatment at the Phoenix VA for congestive heart failure and an aneurysm in his leg.
"Before the appointment time, he'd get a call from them or a letter: 'Oh, we've had to change it [his appointment].' It was three months now down the road," Bowman claimed.
But she is most upset with the delay Roger dealt with in the last two weeks of his life.
"He had not been able to urinate for two days," she explained. "They put a catheter in him and sent him back home with it."
It was the beginning of the end.
Complications with the catheter's bag forced Roger Bowman to return to the VA, Sue Bowman said. He would later collapse in the medical center's parking lot.
"The infection in the urine got into the blood stream, and then it went to the brain. That's what killed him," Sue Bowman said her late ex-husband's doctor told her.
"The community, the bureaucracy, myself - we owe them an incredible apology," said Rep. David Schweikert.
While the Office of Inspector General conducts it's review, Arizona's delegation in the U.S. Senate and House are preparing to do the same.
"We've been working on this for months, and we want to do it in a professional manner, but we want to do it in a thorough manner," Schweikert said.
He said his office is right now helping to gather data on every veteran and family member with a painful story of the effects of delayed cared.
"And I'm going to beg of you to be able to document, give us information that the investigators can really work with, sink their teeth into. Get those to our office," Schweikert added.
A spokeswoman with the Department of Veteran Affairs OIG said there are two teams reviewing the allegations at the Phoenix VA. One from San Diego is made up of health inspectors. The other is from Kansas City. They specialize in the evaluation of electronic waiting lists.
They will write a report, which will most likely include recommendations, and then hand that over to House Committee on Veteran Affairs.
Following whistle blowers that came forward this week contradicting statements made by Phoenix VA administrators, the Phoenix VA released this updated statement:
The Department of Veterans Affairs (VA) cares deeply for every Veteran we are privileged to serve, and we are committed to delivering the highest quality care. We take any allegations about patient care or employee misconduct very seriously, which is why the Department invited the independent VA Office of the Inspector General (OIG) to complete a comprehensive review at the Phoenix VA Health Care System as quickly as possible. VA also sent a team of clinical experts to Phoenix to review appointment scheduling procedures at that facility and the existence of any delays in care.
VA believes it is important to allow the Inspector General's independent, objective review to proceed. We trust that the Inspector General will complete that comprehensive review as quickly as possible. These allegations, if true, are absolutely unacceptable and if the Inspector General's investigation substantiates these claims, VA will take swift and appropriate action.
Veterans deserve to have full faith in their VA health care. VA facilities are committed to transparency and undergo multiple external, independent reviews every year to ensure its safety and quality. We appreciate the continued hard work and dedication of our employees and of the community stakeholders we work with every day in our service to Veterans.
Copyright 2014 CBS 5 (KPHO Broadcasting Corporation). All rights reserved.
VA: 'Inspector general will conduct quality, thorough review'

More>>

Thursday, April 9 2015 5:44 PM EDT

2015-04-09 21:44:20 GMT

CNN: Veterans languish and die on a VA hospital's secret list (4/23/14) CNN: Hospital delays are killing America's war veterans (11/18/13)

More >

CNN: Veterans languish and die on a VA hospital's secret list (4/23/14) CNN: Hospital delays are killing America's war veterans (11/18/13)

More >