Only On 5
ASU study shows body cameras make Mesa officers more cautious
Posted:
Updated: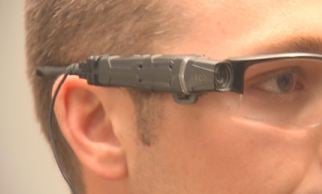 MESA, AZ (CBS5) -
After a one-year body camera pilot program between Arizona State University and the Mesa Police Department, CBS 5 News is digging into the results to see whether the cameras alter officer behavior and increase safety for citizens.
"There will be people who won't like it, but it's not optional as it grows, it'll just be part of the tool kit and they'll get used to it," said Mesa Police Chief Frank Milstead.

During the study, 50 Mesa police officers wore the cameras for a year. Their data and opinions were compared to a group that did not wear them.
"Once people realize they're being videotaped, everyone's just a little bit politer," Milstead said. "So I think it keeps the contacts more professional."

Citizens' complaints declined by 50 percent among the officers wearing the cameras. Researchers found they were more likely to go by the book; they wrote about 20 percent more tickets and became more cautious when making stop and frisk arrests and using force.
"We're going to catch ourselves doing things wrong, but I think we'll catch ourselves doing more things right in the long run," Milstead said.
"One of the things we want to be concerned with is officers don't feel so restricted and their discretion so restricted that you create additional risk for officers in the street," said Justin Ready, an associate professor at ASU's School of Criminology. He said the cameras are also helping with prosecution, but said the next step is to see whether the public likes being on camera.
"I do think within the next 10 years this technology is going to be widespread," Ready said.

Mesa police plan to buy 100 more cameras over the next three years until every officer is outfitted with one.
Copyright 2014 CBS 5 (KPHO Broadcasting Corporation). All rights reserved.