New
Avondale PD launches volunteer crime scene tech program
Posted:
Updated: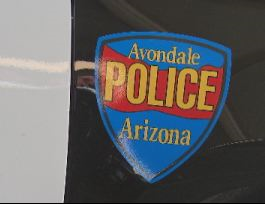 AVONDALE, AZ (CBS5) -
The Avondale Police Department is looking to grow its new volunteer crime scene technician program which strictly focuses on property crimes.
"This way the officer can have the ability to call a tech out and that tech can go and process the scene for that officer, which is going to help alleviate the volume of that call, and he or she can go on to something else," explained Sgt. Brandon Busse.
The department began training its first two volunteer crime techs in January, and is now in the process of training three more.
These individuals must be at least 21 years old, and able to be on call one day each week for four to eight hours.
"Our whole volunteer program is really supplementing and supporting our law enforcement," explained Debbie Ray, the Avondale Police Department Volunteer Coordinator.

The volunteer crime scene techs are given more than 50 hours of hands-on education in skills, including fingerprint dusting, photography and writing reports.
The entire training program is between six and eight weeks long.
"They do have to pass a rigorous background investigation and a polygraph investigation to be involved in our program," Ray said.
Because evidence they collect and process could end up in court, volunteer crime techs are also prepared to testify, which is why the department asks for a one-year commitment.
"As long as these volunteers are properly trained and available to testify at trial, then from a legal perspective, I don't think there's a problem," said Logan Elia, a defense attorney with the Rose Law Group.
CBS 5 News contacted every police department in the Valley to see if they had similar volunteer crime scene technician programs.
Most of them got back to us.
So far, it appears Avondale is the only police department in the Valley to use volunteers in this capacity.
Elia, who is also a former prosecutor, said the Avondale Police Department is on to something good.
"There's no reason a volunteer can't do this job," he said. "And if that frees up their more experienced technicians to handle more major crimes, or if that helps them gather more evidence, then I don't have a problem with it," he said.
To learn more about the Avondale Police Department volunteer crime scene technician program, click here.
Copyright 2014 CBS 5 (KPHO Broadcasting Corporation). All rights reserved.