Arizona Legislature adjourns after 101 days
Posted:
Updated: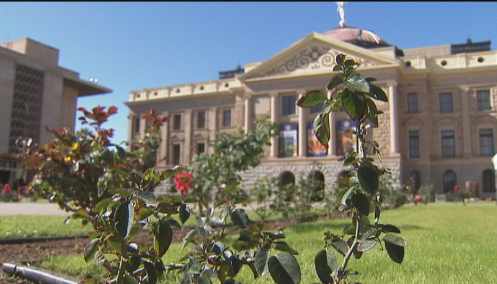 PHOENIX (AP) -
The Arizona Legislature has ended this year's session after 101 days.
The Senate and House of Representatives ended the session around 1:45 a.m. Thursday after short impasse over a bill renewing several state boards.
Gov. Jan Brewer has already signed or vetoed more than 200 of the bills passed by the Legislature. She notably vetoed House Bill 1062, which would have allowed businesses to discriminate against gays and others based on religious views.
The Legislature also approved a series of pro-gun bills. The governor signed some but vetoed others that would have allowed guns in government buildings and that would have punished cities and towns that enact gun ordinances stricter than the state's.
Another major issue this session was the attempted expansion of the state school voucher program.
Copyright 2014 Associated Press. All rights reserved.