State lawmakers reject bill to help Glendale with Super Bowl safety
Posted:
Updated: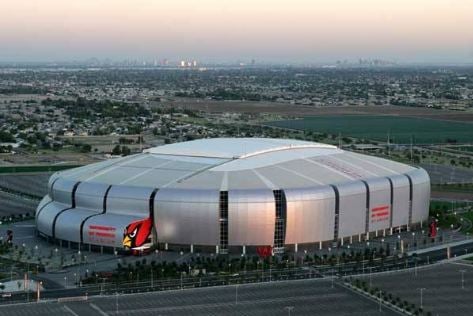 GLENDALE, AZ (CBS5) -
Arizona lawmakers have voted down a bill that would have provided financial aid to the city of Glendale to help pay for public safety expenses during next year's Super Bowl.
The Senate voted 16-10 against House Bill 2547.
The bill initially would have reimbursed the city up to $4 million.
However, recent amendments watered down the measure, and the latest version would have reimbursed the city for only half the costs it incurred.
The bill passed in the House last month and received unanimous support in two Senate committees.
The support faded when the issue was brought up for a vote on the Senate floor.
Glendale officials have said that previous threats to safety at other venues such as the Boston Marathon bombings have increased security costs.
They estimate the city will spend $3.2 million on public safety for the next year's Super Bowl game. The city spent $2.3 million on public safety for the 2008 Super Bowl.
Glendale Mayor Jerry Weiers told CBS 5 that his city is now expected to lose millions of dollars on next year's big game.
"When other cities - when the entire state is benefiting from all the tourism to Arizona - why should my city pick up virtually all the public safety costs?" asked Weiers. "My taxpayers - the citizens of my city - shouldn't be picking up the full cost on something where we get a very small percentage back of what we are spending."
Some lawmakers who voted against the bill expressed concerns over the city's recent history with mismanaging money.
State Sen. Kelli Ward, R -Lake Havasu City, said that she just couldn't justify voting for it when the state has so many other needs.
"I think the big benefit is in the Valley and in Glendale," said Ward. "Putting that on other taxpayers throughout rest of state - especially in my rural parts of the state - with people who don' t want it - is not fair."
CBS 5 asked state Sen. Steve Farley, D-Tucson, if he's worried that not helping out Glendale will prevent future Super Bowls and major events from coming to Arizona.
"I'm totally OK with that," said Farley. "I don't see the benefit. If they're losing money and coming to us for a bailout, why would you ask for another one?"
The city of Glendale released this statement:
"We are extremely disappointed that the Arizona Senate failed to pass HB 2547 (MAJOR EVENT PUBLIC SAFETY REIMBURSMENT), which would have created a mechanism that would allow any host city of a major event to seek reimbursement for a portion of their public safety costs. As we have consistently said since hosting the 2008 Super Bowl and throughout this legislative session, the current model of hosting these major events is unsustainable because the bid process typically obligates the local host city to provide and pay for all of the federally mandated public safety requirements, despite the fact that the economic benefit of hosting such events is received by the entire state. A few days ago, the state legislature made a special earmarked appropriation for $2 million in their FY 2015 budget to promote the Pro Bowl and Super Bowl to tourists through additional marketing and advertisements, but did nothing to address costs associated with mandated public safety requirements. It is unfortunate that our public safety personnel and first responders didn't generate a similar level of importance at the state level.
"Although the legislature has made it clear that they will not provide any financial support for the public safety costs incurred by a host city, the city of Glendale remains committed to hosting the safest, most successful Super Bowl in February 2015. Moving forward, it will be Glendale's expectation that those groups seeking city support to bid on major events, incorporate the costs of public safety into their event expenses and fundraising efforts. Until the state legislature prioritizes public safety funding for major events, having sustainable partnerships between host cities and host/bid committees that address public safety will ensure that Arizona remains the preferred destination for these major events and continues to host them for years to come."
Copyright 2014 CBS 5 (KPHO Broadcasting Corporation). All rights reserved.