CBS 5 Advocate
Trade-in payoff amount is car buyer's responsibility
Posted:
Updated: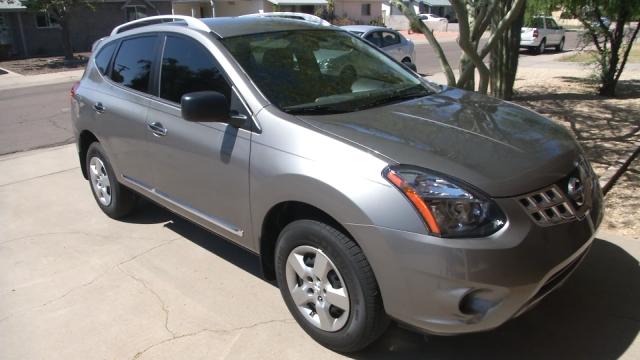 TEMPE, AZ (CBS5) -
A Tempe woman says she's learned an expensive lesson about the car-buying process. If the trade-in payoff amount on the contract is wrong the consumer, not the dealer, is responsible.
When you're buying a new car, the trade-in payoff number is an important part of the contract. Even though most dealers will offer to get that information for you, that's not your best move. You should get the figure yourself.
"I really didn't know, that was something we could do," Andrea Bonilla said.
Bonilla is a repeat customer of Pinnacle Nissan in Scottsdale. She says after working out a deal on her second Nissan Rogue, the salesman needed information on the one she was trading in. It was a Sunday night.
"We were asked for an estimate on the payoff amount that was due on our 2009, and I gave them the estimated amount," Bonilla said.
The estimate was used on the contract. Days later, Bonilla says Pinnacle notified her that they had verified the trade-in payoff and it was $980 more than the estimate. Bonilla felt the dealer should drop the price by an equal amount. She felt they were responsible for an accurate payoff figure.
"That had always been my experience and I didn't realize that we needed to go and get that actual dollar figure for them," Bonilla said.
Many times the dealer will offer to handle the payoff and the transaction will work out just fine. But if the number used on the contract is somehow too low, the dealer is not responsible, the buyer has to pay the full difference. There is an easy way for consumers to avoid this unpleasant surprise.
"Go and get the dollar figure yourself from the bank so that you can give the dealership an actual dollar figure," Bonilla said.
Even if the dealer offers to help, it's best to get the payoff number yourself.
"This was a really important lesson for us and I'm really glad we were able to contact you and learn that," Bonilla said.
CBS 5 News wishes to thank management at Pinnacle Nissan. The company reached out to Bonilla and agreed to split the payoff difference with her, something they were under no obligation to do. Pinnacle Nissan also gave her several months to pay her half. She is very pleased with the outcome.
Bottom line: The payoff number on the contract is all that matters. Most times it will be accurate, but if it isn't, remember, you pay, not the dealer, so get it yourself from your lender.
Copyright 2014 CBS 5 (KPHO Broadcasting Corporation). All rights reserved.