Lopes win rubber match, series over WAC-Leader Sacramento State
Posted:
Updated: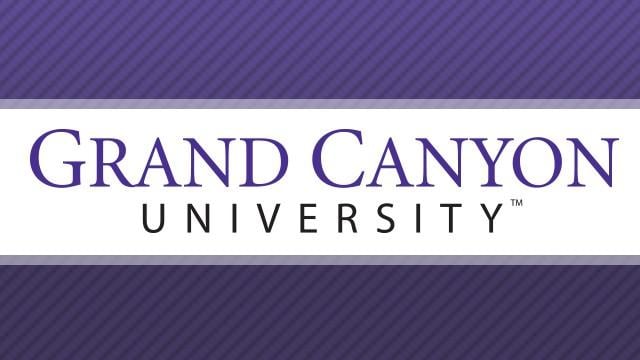 © cbs 5
PHOENIX (CBS5) -
The Grand Canyon University baseball team (18-15, 8-4 WAC) won their third Western Athletic Conference series in four tries, this time winning the rubber match over conference leader Sacramento State (21-14, 10-2 WAC) by a score of 8-6 today at Brazell Stadium. The Hornets entered the weekend without a loss in conference play, but the Antelopes twice rallied from a deficit today to secure the series victory.

Click here for Michael Potter's postgame interview with assistant coach Gregg Wallis.

"This is a great win for the guys, it builds some confidence and belief within the team," said head coach Andy Stankiewicz. "Sacramento State is a good team, and they can really swing the bats. It was a good team weekend. Our guys are starting to understand that it is fun playing baseball when everyone is involved and playing good baseball. As a coach, that is the best part."

Sacramento State was in control from the get-go, scoring three early runs before the Lopes tied the score in the third. The Hornets responded by taking a two-run lead in the fourth, but were held without a run until the top of the ninth, at which point GCU was already ahead by three.

"We answered back today, and that was good to see," Stankiewicz added. "Like I said yesterday, when you get punched, you have to punch back. They (Sacramento State) did that yesterday and we were able to do it today. The pitchers came in and did a great job of keeping us in the game today."

Ethan Evanko got the starting nod on the mound for GCU, allowing five runs (four earned) on 10 hits and a walk with two strikeouts over 5.2 innings. He did not factor into the decision as Malcolm Purdy improved to 3-2 with 1.2 scoreless innings of relief.

Kyle Detwiler secured his second save with a scoreless ninth, getting out of a jam with runners on first and third with just one out by inducing a groundball double play.

"Ethan gave up some ground ball hits, but he pitched well," Stankiewicz said. "He has given us five or six strong innings every time out and that is crucial for him. Malcolm did great on Friday and a terrific job again today, and Jaren and Kyle both did great as well."

Offensively, the Lopes collected 10 hits for their second straight double-digit effort at the plate and 13th of the season. Michael Pomeroy and Brian Kraft both had three hits, while Pomeroy scored twice and Kraft drove in two runs. Paul Panaccione also had two RBI in the game.

The Hornets put three runs on the board in the top of the first, two of which came on a home run over the left field fence by Rhys Hoskins.

Two innings later, GCU knotted the score at three. Ben Mauseth singled up the middle with one out and eventually came around to score on a passed ball. David Walker, who walked with one out, scored on Chad De La Guerra's triple to right-centerfield. De La Guerra represented the third run of the frame after crossing home on a wild pitch.

Sacramento State tacked on two more runs in the fourth inning to stake a 5-3 lead.

The Lopes took their first lead of the game in the sixth inning after scoring three runs on three hits. Pomeroy singled with one out and moved to second after Matt Haggerty was hit by a pitch. Pomeroy scored on Kraft's RBI double to left field, while Haggerty and Kraft came around to cross home plate on Panaccione's single up the middle that put GCU ahead 6-5.

The seventh inning had a similar outcome as the sixth, as Pomeroy singled up the middle again, this time with two outs on the board. Haggerty was hit by a pitch for the 10th time this season to move Pomeroy over to second, and Kraft followed with a single to score Pomeroy with the seventh run of the game. Haggerty scored on a wild pitch before the inning was over as GCU built their lead to 8-5.

Sacramento State looked to rally in the top of the ninth, putting runners on first and second with nobody out. The Hornets were able to get a run across, but a double play started by second baseman De La Guerra put an end to the game.

GCU will now travel to Lawrence, Kansas to take on Kansas for a two-game non-conference series beginning on Tuesday at 4 p.m. (Arizona time). Game time on Wednesday is also 4 p.m. Fans can follow all of the action by tuning in to Independent Talk 1100 AM KFNX (online at www.1100kfnx.com or via the TuneIn Radio app on any smartphone).
Copyright 2014 CBS 5 (KPHO Broadcasting Corporation). All rights reserved.