Top things to do this weekend in the Valley
Posted:
Updated: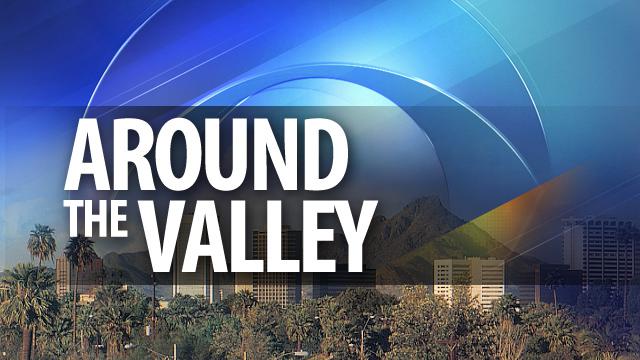 PHOENIX (CBS5) -
Here are some of the events going on around the Valley this weekend. For a full listing, head to events.cbs5az.com.
Adelante Health Fair
Adelante Healthcare in Mesa is hosting a health fair Saturday, April 12 at its facility located at 1705 W. Main St. The event offers free car seat safety checks and free kid ID kits. The Cardin Children's Medical Center will be giving out drowning prevention packets. Click here for more details.
Saluting Service: An Arizona Celebration of the U.S. Military
More than 300 veterans with disabilities, wounded warriors and their families are expected to spend the day playing, relaxing and being together at the second annual Saluting Service: An Arizona Celebration of the U.S. Military. The event is from 10 a.m. to 2 p.m. Saturday at Virginia G. Piper Sports and Fitness Center for Persons with Disabilities (SpoFit), 5031 E. Washington St. in Phoenix.
Soldier's Best Friend
Soldier's Best Friend is a 501 (c) 3 nonprofit organization dedicated to U.S. military veterans suffering from post-traumatic stress disorder or traumatic brain injury with a trained service or therapeutic companion dog that will aid in readjustment to civilian life by rebuilding self-esteem, confidence and trust through a canine connection. Check-in is at 8 a.m. with the event running from 9 a.m. to 1 p.m., all at Ben Avery Clay Target Center at 5060 W. Skeet St. in Phoenix. The soldier and the dog will train together twice a week for six to nine months. The services are provided at no cost to the veteran.
Tempe Town Lake Outrigger Regatta
The essence of Hawaii comes to Tempe on Saturday, April 12, for the Tempe Town Lake Outrigger Canoe Association's ninth annual Regatta for a day of racing. The event is a big draw for spectators, who will find hula dancers, Hawaiian music and Hawaiian food in the grassy park areas on the north shore near the marina and boat ramps. Top Outrigger teams from California, Utah, New Mexico, Nevada and Arizona will compete in a full day of racing in six-man canoes and, for the first time this year, on stand up paddleboards. Click here for more details.
Easter Outreach Celebration
More than 1,000 homeless and poor children are expected to attend the carnival-style event at Fowler Elementary School, hosted by Phoenix Rescue Mission. Activities will include egg coloring, an egg hunt, a cookie and cake walk, an egg n' spoon relay, face painting, balloon animals, cotton candy, snow cones and slushies, popcorn and many fun crafts.
Chalk Art Festival
Thousands of attendees and more than 20 amazing mural artists are expected to participate in the festival, presented by Southern Arizona Arts and Cultural Alliance. The public can grab a piece of chalk or two and join in the free event or watch professional artists create 8-foot murals in a variety of themes. The festival is from 11 a.m. to 6 p.m. Saturday, April 12 at three locations: Tempe Marketplace at 2000 E. Rio Salado Pkwy. in Tempe, Westgate Entertainment District at 6751 N. Sunset Blvd. in Glendale and Desert Ridge Marketplace at 21001 N. Tatum Blvd. in Phoenix.
Chicken of the Sea Great American Gratitude Tour
Chicken of the Sea is celebrating its 100th anniversary and giving Phoenix residents the chance to join in the celebration this weekend and even a chance to win $10,000. The tour is a six-month, 56-city journey which brings the brand's iconic mermaid and centennial celebration to seafood loves across the country while honoring local heroes and nonprofits that are bringing good to their communities. Among the Phoenix-area organizations to be honored with a $10,000 gratitude award is the Sisterhood of Super Women, a local group of professional women dedicated to helping women succeed and support local nonprofits and causes. Sisterhood of Super Women was founded by CBS 5 News' Catherine Anaya. Click here for more details.
Pie Eating Contest
A pie eating contest is being held April 12 at 6731 E. Brown Rd., Suite 104 in Mesa, at the southwest corner of Brown and Power. There is no entry fee to participate and it is open to the public. The contest is for all ages from 6 to 85.
Scottsdale Culinary Festival
Celebrity Chef Fabio Vivani of Top Chef will be cooking at noon. There will be samples from more than 50 food and beverage exhibitors as well as music at the Scottsdale Civic Center. The cost is $10 for entry and $1 tasting coupons. The event runs Saturday from noon to 9 p.m. and Sunday from noon to 6 p.m. Click here for more details.
Zapcon 2014
A small army of pinball machines, video games and games of skill will descend upon downtown Phoenix very soon, and everyone is invited to come play. Zapcon 2014 will take place April 12 through 13 at the Renaissance Hotel, 50 E. Adams St. Zapcon is sponsored in part by Valley business Firebird Pinball, and made possible by hundreds of local people who volunteer their own machines. The event was created by locals Zack Johnson and Wes Cleveland and friends last year. Admission is $25 ($15 for kids) for an all-day pass. Two-day passes are $35. Games are all set on free play and you can come and go. Hours are 10 a.m. to midnight on Saturday and 10 a.m. to 7 p.m. on Sunday. Click here for more details.
Copyright 2014 CBS 5 (KPHO Broadcasting Corporation). All rights reserved.