Foot fetish predator targets AZ real estate agents
Posted:
Updated: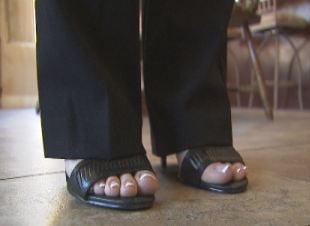 (Source: CBS 5 News)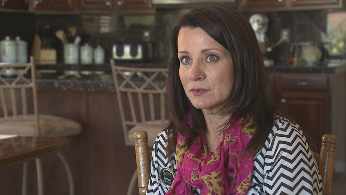 Valley realtor Hope Salas (Source: CBS 5 News)
GILBERT, AZ (CBS5) -
Valley realtor Hope Salas was contacted recently by a prospective home buyer with no real interest in the size of a backyard, kitchen or living room.
His focus was on Salas' feet.
"He asked me questions like - do I wear heels often," said Salas, who works for DPR Realty. "He said that most of his clients were female and that they wore high heels. He wanted to know if that was my situation."
Salas saved a string of text messages she received from a guy with a serious foot fetish who's been preying on female real estate agents across the Valley.
In the past few months, about two dozen realtors have been hit on by the creepy foot guy, according to a real estate forum on Facebook.
Realtor Lacey Washburn told CBS5 the guy seemed pretty normal at first, but that changed quickly when he kept asking about her feet.
"He told me he was in the message therapy industry," said Washburn, who works for the Realty One Group. "He asked me if I ever had reflexology done, which I didn't answer. He then asked me if I liked having foot massages or foot rubs, which I didn't answer that question either."
A number of realtors have called in and reported the guy to police, but were told that since he hasn't actually broken any laws, there's not much they can do.
CBS 5 has learned that none of the realtors contacted so far have actually seen the foot fetish guy in person.
They either blew him off when he started talking about feet or he didn't show up to a scheduled meeting at their office with other staff members in attendance.
CBS 5 tried calling the foot fetish guy, who goes by the name "Anthony," but we got his voicemail.
Washburn said the guy is probably harmless, but as a woman showing homes to complete strangers, Washburn is on constant alert.
"You very much have to trust your instincts and intuition," said Washburn. "If something doesn't seem right, ask questions. If responses don't make sense, it's probably best to let this one go. No sale is worth it."
Copyright 2014 CBS 5 (KPHO Broadcasting Corporation). All rights reserved.