No. 21 Wildcats Set for Baton Rouge Regional
Posted:
Updated: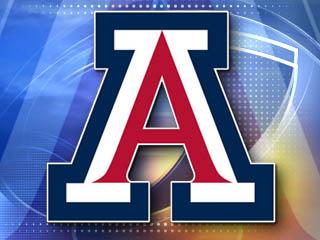 © cbs 5
PHOENIX (CBS5) -
The No. 21 Arizona women's gymnastics team will compete in the Baton Rouge Regional on Saturday, April 5 at 4 p.m. CT inside the Maravich Center. The fourth-seeded Wildcats will compete against nationally ranked LSU, Stanford and Auburn alongside Kent State and Iowa State.
"We know what we are up against," head coach Bill Ryden said. "Stanford just took second place in our Pac-12 Championships. That is a quality team. Any SEC team is a great team. But we also know that we are not the same team. We are competing, right now, on the road better than we have all year. Every meet we get healthier and have more confidence. All we can do is go to Baton Rouge and put forth that same effort."
Arizona is coming off a second place finish in the second session of the Pac-12 Championships. Overall, the Wildcats earned a sixth place finish in the conference. Arizona finishes the regular season with a 10-13 record.
"Our thing at this point is no what ifs and no regrets," Ryden said. "We are going to use our last meet as a spring board and just continue on from there. We know what we can do and what we need to improve on. It was a very frank discussion with the bar team about how things need to pick up. We've been working a lot on details. It'll be fun. We are looking forward to it. We know it will be a well-run meet. It'll be exciting."
The last time the Wildcats qualified for NCAA Championships was in 2002 where they finished in 11th place. Last season, Aubree Cristello was the lone individual qualifier for the Wildcats. There, she earned a 12th place finish in the all-around.
This season, Arizona has accomplished numerous records including the earning of the No. 3 program meet score total and a top-10 vault score. Allie Flores and Shelby Edwards also made history with their Pac-12 Vault Co-Champion titles. Arizona had not earned a conference title since 2002 when assistant coach Randi Acosta, then Liljenquist, won the floor title.
Adding to the regular season accomplishments were conference accolades for Flores in the all-around (first-team) and Edwards and Kristin Klarenbach on floor (second team). Klarenbach also earned second-team All-American honors for floor. She is the first Wildcat to earn such honors since Katie Matusik in 2012.
Copyright 2014 CBS 5 (KPHO Broadcasting Corporation). All rights reserved.