ASU researchers discuss pros, cons of cultured beef
Posted:
Updated: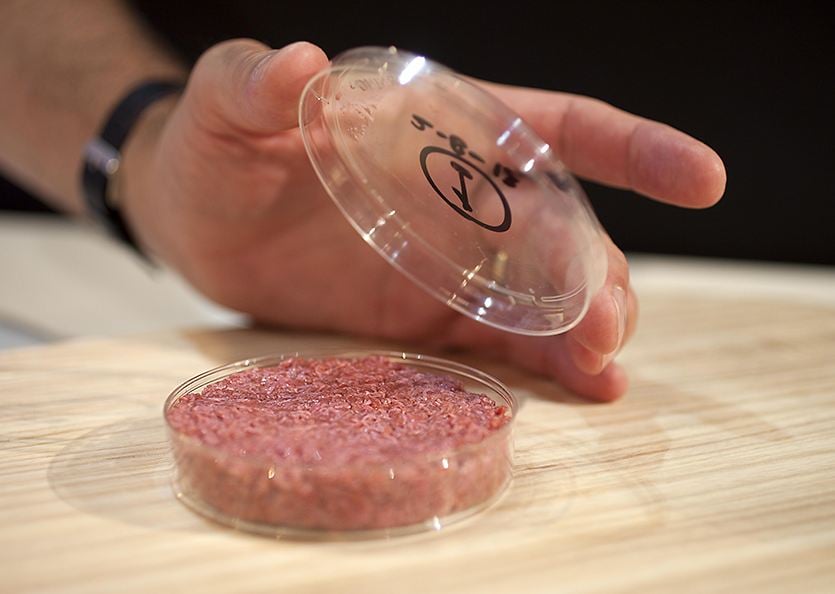 © culturedbeef.net
TEMPE, AZ (CBS5) -
How would you feel about eating a burger made from stem cells?
Proponents say no animals are harmed and it could be more sustainable in the long run. Some researchers at ASU are now joining in the discussion.
"Our animals are doing their own thing, so they're grazing on grasses," said Kristen McGuire from Adam's Natural Meats in Buckeye, who said they do things the healthy and humane way.

The idea of growing meat, rather than raising it, rubs McGuire the wrong way.

"I would rather turn around and support my local ranchers that are working hard to produce a good, clean healthy product," McGuire said.

The idea of growing a pork chop in a petri dish was the subject of discourse at a recent ethics seminar at ASU.
"A lot of people think it could decrease the amount of land required, the amount of energy required, and the amount of water required. And maybe even reduce greenhouse gases associated with meat production," said ASU doctoral candidate Carolyn Mattick.
Mattick has been researching the idea for years. Although the first cultured beef burger was served up in London last summer, it's not yet legal or financially viable here.
"It reportedly cost more than $300,000," Mattick said.

She said there will likely be a more affordable way of mass producing the meat, and it could change the way we eat around the world sooner than we think.
"If you ask me if I would try it, I don't know yet, I'd have to see," Mattick said.

"I would hate to see this come to play to be honest," McGuire said.

Copyright 2014 CBS 5 (KPHO Broadcasting Corporation). All rights reserved.