AZ couple 1 of 5 to win ACLU's 'My Big Gay (Il)legal Wedding' contest
Posted:
Updated: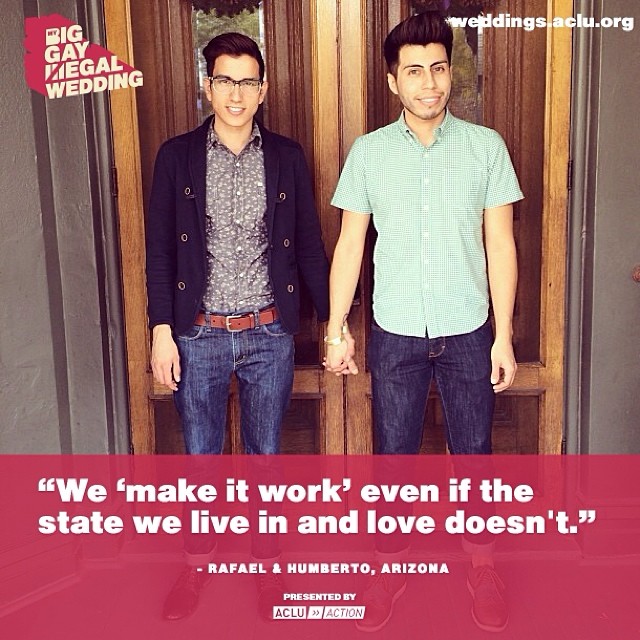 Humberto Niebla and Rafael Vasquez (Photo courtesy: Facebook)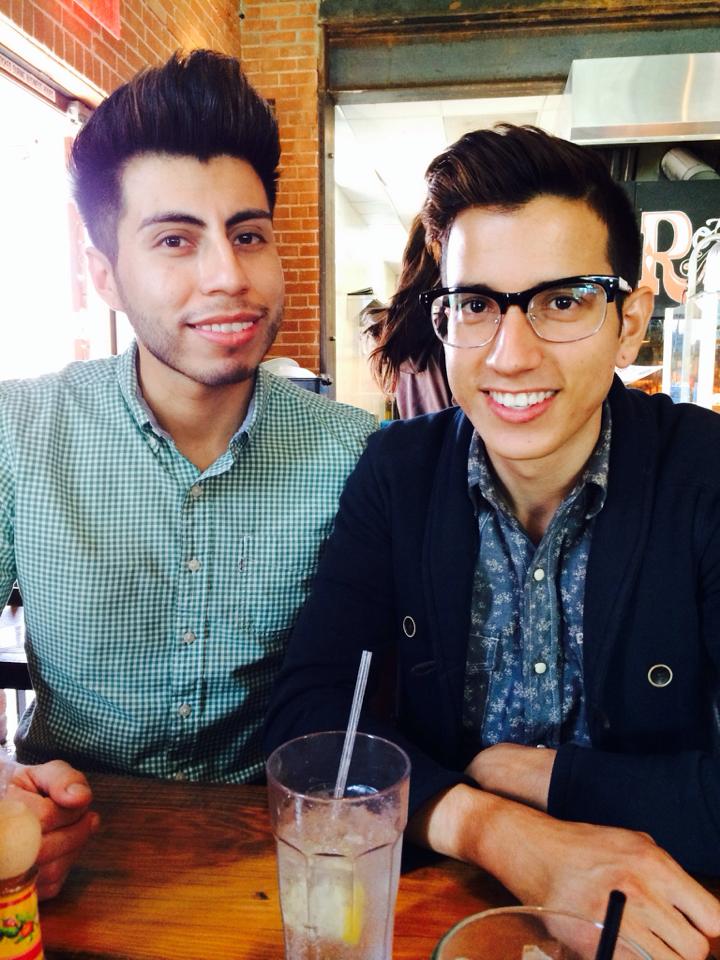 Rafael Vasquez and Humberto Niebla (Photo courtesy: Facebook)
PARADISE VALLEY, AZ (CBS5) -
A Paradise Valley couple is getting ready to say, "I do," in another state.
"Personally, I think it was true love at first sight," said 24-year-old Rafael Vasquez about meeting his fiancé, 22-year-old Humberto Niebla.
The couple has been together for six years after meeting through friends.
"I guess we're basically a married couple already," said Niebla. "That's what people tell us. We're basically an old married couple."
The couple will soon 'make it legal,' in California anyway.
The men are one of five couples to win $5,000 in the American Civil Liberties Union's My Big Gay (Il)legal Wedding contest.
"This was a fun, creative way to draw attention to the absurdity of gay marriage laws across the country," said Alessandra Soler, Executive Director of ACLU of Arizona. "We have a patchwork of laws. In some states, like Arizona, people can't marry the person that they love. Gay couples can't marry, yet a couple hundred miles away in California, they can."
The contest was open to couples who live in states that have laws against same-sex marriage.
Four hundred couples entered, sharing stories of how they met and describing their dream wedding.
The five couples who got the most online votes won.
"I think the $5,000 is great," said Niebla who's a shift supervisor at Starbuck's with plans to attend college. "It's a good bonus. But, I think it's good that we're going to represent Arizona."
In their contest submission, about their dream wedding, the couple wrote:
"Take a small group of our close friends and family, jump in a 1927 Lincoln Limo towards Santa Monica. On the way to our hotsy-totsy wedding, at the AZ/CA state line, we want to do something we both love...dance! What's a better dance to finish our last day as single gentlemen, than the Charleston! We'd start the classic music from the production of 'Runnin' Wild'! Making sure our Santa Fe and Signature 'Tie the Knot' bow ties are in place and our finger waved hair is in check we'll begin our dance. We realize that many might be looking on in confusion, but it's our day so it's okay!"
When asked what movie best described them, the couple wrote:
"Across The Universe- because we love the Beatles and through thick and thin at the end "All You Need is Love."
Because gay marriage is illegal in Arizona, the couple will say their vows in California the week of April 28.
"I really want to get married in a Victorian home, in Santa Monica, with our friends and family, really small," said Vasquez who's a senior stylist and creative director for the Paradise Valley salon, Scissors Rox Paper.
While Arizona faces two lawsuits against its ban on gay marriage, 17 states and Washington, DC, allow the practice.
Niebla and Vasquez hope, someday soon, their beloved state will do the same.
"Love is love in Arizona, as well," said Vasquez. "And, we love the state that we live in. So, we really have extreme, big hopes for Arizona."
Copyright 2014 CBS 5 (KPHO Broadcasting Corporation). All rights reserved.