UA fans hunt for last-minute NCAA tickets
Posted:
Updated: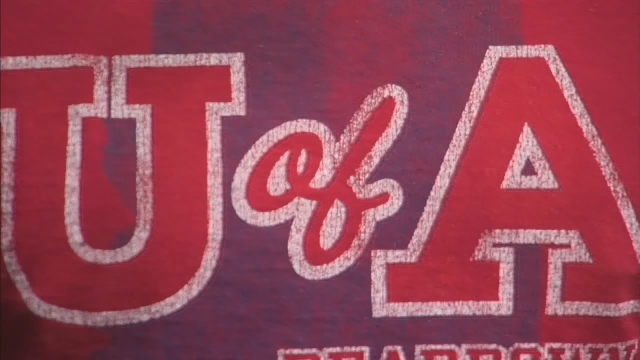 © (Source: CBS 5 News)
PHOENIX (CBS5) -
With the University of Arizona now in the Elite 8, many fans in the Valley are slamming out last-minute details on how to get tickets to today's NCAA game in Anaheim.
"The whole place just erupted in applause too when we found out, and then the next thing we started discussing is 'who wants to go on a road trip? Let's get in the car. Let's get out of here tomorrow,'" said Kirk Sibley, a member of the class of 1999 and former Wilbur mascot.
Sibley says he immediately started making plans to get to the game.

"We punched out ticket. Man, it was a lot of work. I think I went to bed around midnight last night just trying to get hotel stuff together and people getting committed to buying tickets and everything," he continued.
Sibley and about 20 other friends ended up purchasing $90-a-ticket seats in the highest level of the arena, but he says the cost is worth every cent.

"Even if you have the worst seats in the house, just being in that excitement is much better than being in front of a TV set," he said.
However, not everyone purchased tickets as quickly as Sibley and those that waited are finding out just how expensive they can be.

"Everybody is kind on the same (page). If you look on Facebook, Instagram, Twitter, everyone is looking for tickets right now," said David Bodzin, a class of 2012 alumnus.
"Everyone is going to Stubhub, Vivid Seats. You know, $80 for nosebleeds, (and) if you want to sit lower, you've got to sit $300 to $400," he continued.
But like many fans, Bodzin is willing to do what it takes to get to the game.
"If I can find a ticket, I'm going to find a way to get out there. I'm not sure if my car is going to make it to Anaheim, but I'll find a way to hitchhike (if I have to)."
The winner advances to the Final Four.
Copyright 2014 CBS5 (KPHO Broadcasting Corporation).All rights reserved.