UPDATE
AZ House OKs state budget, sends back to Senate
Posted:
Updated: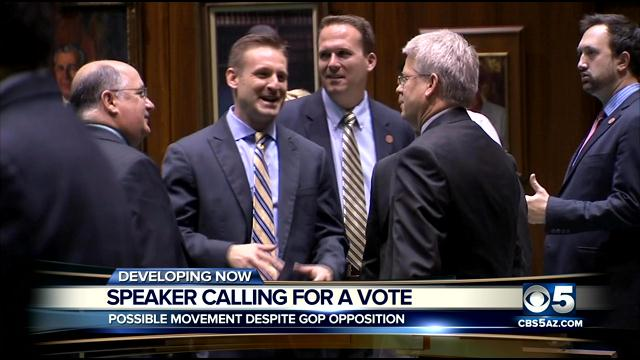 (Source: CBS 5 News)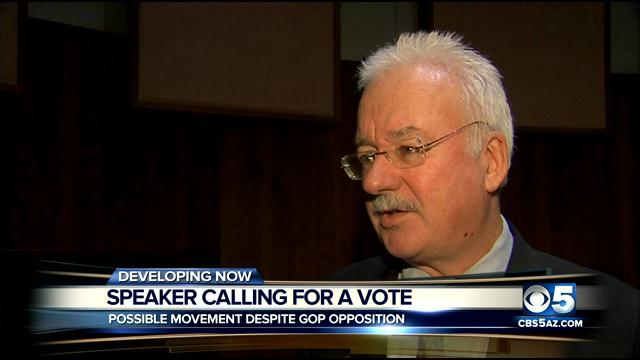 (Source: CBS 5 News)
PHOENIX (CBS5/AP) -
A divided Arizona House of Representatives has passed a proposed state budget plan that adds spending to the one passed by the state Senate.
The $9.2 billion budget was approved 33 to 27 and now moves back to the Senate for consideration. Should the Senate pass the budget, it could land on Gov. Jan Brewer's desk for signing as early as Monday.
House Appropriations Committee Chairman John Kavanagh said $54 million in spending was being added to the $9.2 billion budget adopted last week by the Senate. The vote came late Thursday evening.
Spending was at $9.24 billion with the addition of $33 million to keep about 60 new district charter schools running for another year, a small increase in child welfare spending and other items.
A group of six Republicans had blocked a deal Monday and negotiated with Republican leaders through the week to add child welfare and education spending.
They said they are making concessions.
"You have to please everyone, and we had some requests by House members for special needs we thought were appropriate so we have increased the budget but not very much because we are in tough times," Kavanagh said.
House Democrats were heavily opposed to some of the cuts to education.
CBS 5 News spoke to Democratic Rep. Mark Cardenas who said he hoped his Republican colleagues could negotiate something both parties would agree on.
Copyright 2014 CBS 5 (KPHO Broadcasting Corporation). All rights reserved. The Associated Press contributed to this report.