CBS 5 Advocate
Maricopa County real estate taxes soon to be calculated differently
Posted:
Updated: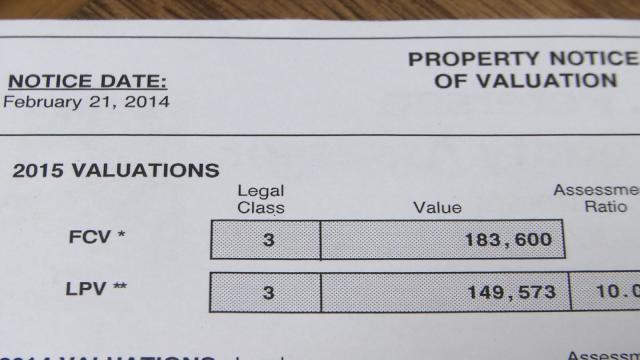 GLENDALE, AZ (CBS5) -
Maricopa County homeowners recently got their property value notices in the mail. Starting in 2015, real estate taxes are calculated on one number, not two, and the change can be confusing.
"It's a wonderful neighborhood," Beverly Slater said.
Slater has lived on the same Glendale street for 20 years. She recently received her Maricopa County Property Valuation Notice. It contains two important numbers: the Full Cash Value (FCV) and the Limited Property Value (LPV). The Full Cash Value represents market value. Slater's jumped 27 percent in one year.
"I figured, oh gee, another $40,000 [in value], my taxes are really going to be high," Slater said.
In years past, that may have been the case. Taxes were assessed on both FCV and LPV. But starting in 2015, Full Cash Value will not be used to compute any taxes.
"That doesn't apply, it's not in the equation," Slater said.
Going forward, all taxes are computed on Limited Property Value only and your LPV can only go up a maximum of 5 percent each year. But many homeowners, like Slater, don't understand what LPV represents or how the county determines it.
"How do they increase something one side, say, 5 percent, and another house, the same thing, only 4 percent?" Slater asked.
Slater went online to the Maricopa County Assessor's website (mcassessor.maricopa.gov) and compared her LPV increase to her neighbors with similar properties and found that, in most cases, her value increased 10 to 15 more.
"We have a perfect example here. All these houses are the same model. Why is there so much variance?" Slater asked.
The Maricopa County Assessor says LPV is initially determined based on a percentage of FCV of similar properties and it's different for every property.
Bottom line: If you think your FCV or market value is too high, you can appeal it. But you have to do it by April 22.
But remember, your taxes only apply to the LPV and that number can never go up more than 5 percent in any one year.
Copyright 2014 CBS 5 (KPHO Broadcasting Corporation). All rights reserved.