UPDATE
PD: Shoplifting suspect shot by officer stole from Walmart 11 times
Posted:
Updated: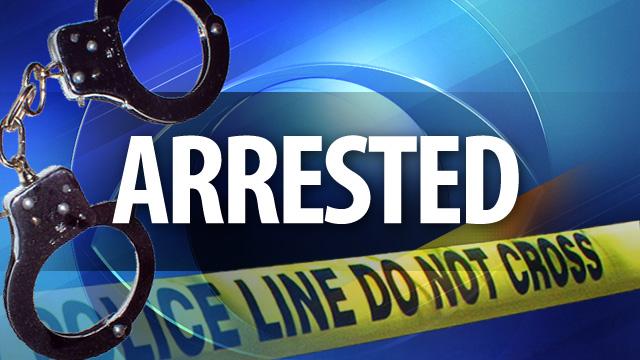 © CBS 5 News
PHOENIX (CBS5) -
A shoplifting suspect shot and wounded by a Phoenix police officer Friday night faces 11 counts of retail theft.
Rodney McCullough, 34, suffered a gunshot wound to his right shoulder area.
According to Phoenix Police Sgt. Tommy Thompson, officers were responding to a North Phoenix Walmart on a report of shoplifting. When officers arrived, they were approached by a security officer at the Walmart located in the area of 2500 W. Happy Valley Road.
He informed officers that another person believed to be a serial shoplifter was inside the store shoplifting again and was headed toward the door to leave.
One of the officers stayed with the person they were originally called to investigate, while the second officer moved toward the door, Thompson said.
The suspect left his shopping cart in the store when he saw a uniformed store security person and exited out a door. He fled on foot before the officer got there, Thompson said.
The officer got in his patrol car and began to chase the suspect, who was running south from the store along 24th Drive, and jumped a short wall in a hotel parking lot in the area of 2400 W. Charlotte. The officer got out of his vehicle and ran after him.
The suspect climbed into his car, which was parked in the hotel parking lot, Thompson said. He closed the door as the officer got to the car.
The officer punched out the driver's side window in an effort to apprehend the suspect.
Thompson said the officer was entangled in the car and was dragged alongside the vehicle for several feet until the officer broke free and fired his handgun one time.
Medics treated the officer for minor injuries. The shoplifting suspect was not located.
McCullough will be charged for three incidents that occurred at the Walmart on Happy Valley Road, and eight other incidents at a Walmart at 3700 E. Thomas Rd.
Police said they believe that McCullough was involved in several other thefts at other Walmarts in the Valley.
Police said McCullough allegedly stole between $9,000 and $10,000 worth of electronic equipment.
Detectives said they are still trying to find the vehicle McCullough was driving at the time Friday night's incident occurred.
It is believed to be a brown or gray vehicle with an oxidized hood and is possibly a 1990s series Honda Accord or Civic.
McCullough said he thought he parked it in the area of 35th Avenue and Greenway Road or 28th Avenue and Northern, police said.
Anyone who knows where the vehicle may be is asked to contact the Phoenix Police Department Violent Crimes Bureau at 602-262-6141 or Silent Witness at 480-WITNESS, 480-TESTIGO for Spanish.
For more on this story and other stories around Arizona from this author, follow Shawn Kline on Facebook and Twitter.
Copyright 2014 CBS 5 (KPHO Broadcasting Corporation). All rights reserved.